FTIR software for quantitative analysis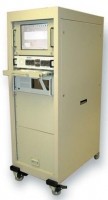 AutoQuant Pro is the new generation of automated, multi-component, quantitative analysis software for use on Midac Corporation's industrial FTIR spectrometer systems. The completely redesigned, updated, and upgraded package builds upon over six years of successful field experience with MIDAC's original AutoQuant software – and provides significant added value to MIDAC's rugged line of industrial FTIR spectrometer systems.

AutoQuant Pro incorporates a refined implementation of the advanced multi-variate CLS algorithm developed by NASA scientists at the Kennedy Space CEnter #to achieve faster computational speed and improved performance. In addition, a completely redesigned graphic user interface provides intuitive access to the most complete package of features ever available for analyzing gas phase spectra.