Recharger chambers modified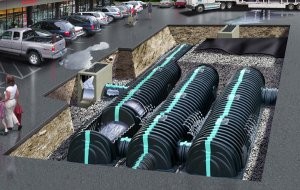 CULTEC has modified its Recharger V8HD size parameters. The chamber is now 32 inches high and 60 inches wide, with a bare chamber capacity of 8.68 cubic feet per linear foot, and is typically installed 66 inches on center. In connection with the size modifications, CULTEC updated the Recharger V8HD parameters in HydroCAD and its own CAD detail sheets and Stormwater Design Calculator.
Design professionals who use HydroCAD to model CULTEC chambers need to download the latest version of HydroCAD software updates to continue designing with the Recharger V8HD accurately. Users with an active HydroCAD registration can download the updated version with the following link: www.hydrocad.net/download/chambers/index.htm. To correctly model with the Recharger V8HD, customers need to choose the Recharger V8I HD (Intermediate) to make up the intermediate sections of a row and one of the V8S HD (Starter) and V8E HD (End) for each row in their model.