Silent check valves earn certification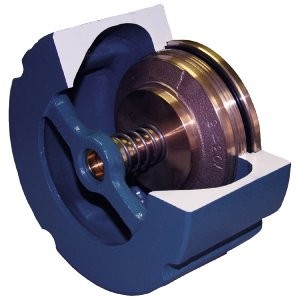 Val-Matic's Wafer Silent Check Valves have received certification to NSF/ANSI 61 for Drinking Water System Components. Underwriters Laboratories (UL) provided certification of the Val-Matic product line after completion of all testing and verification of data. Val-Matic's Wafer Style Silent Check Valves are designed for silent operation with low headloss in a compact wafer body. The valve's short linear stroke and spring return action combine to close the valve prior to flow reversal, thus eliminating surges and waterhammer normally associated with sudden stoppage at reverse flow. The Wafer Silent Check Valves are available in sizes 2" – 10" and are WQA Certified Lead-Free.

Val-Matic's commitment to providing quality products that meet today's stringent water quality standards has led to more of their products being certified to NSF/ANSI Standard 61 for Drinking Water System Components.