Direct acting solenoid valves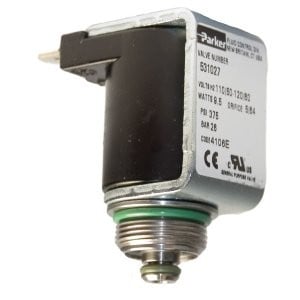 The Cartridge Valve is part of a family of direct-acting solenoid valves for air and liquid (including light oil) applications. These small yet powerful valves meet today's medical, commercial, industrial, mobile, and instrumentation market needs. Economy models are available for less demanding applications.

The manifold mount Cartridge Valve is offered in two- and three-way models with a stainless steel body. It offers a space-saving approach, without manifold orifices to machine or press. Fully assembled, the valve offers no loose parts to assemble together – the sleeve, plunger, spring and orifice are pressed together as one unit. Ultimately, less machining means lower manifold costs to the buyer.

Cartridge Valves are 100 percent tested for quality and durability. Available with all 204 and 304 coils, the valves are offered normally closed or open with a sleeve port size of 1/8". The valves' orifice sizes range from 3/64″ through 5/32″.
Company info