New edition of free stormwater modeling software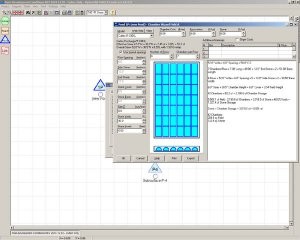 CULTEC offers a new edition of its free HydroCAD CULTEC modeling software. The company's updated edition is available in conjunction with a release of the latest HydroCAD-9.1 version and can be downloaded at www.cultec.com/hydrocaddownload.html.

The new HydroCAD CULTEC offers the latest HydroCAD-9.1 features, such as support for all current CULTEC chambers, including the latest Recharger V8 HD. Other enhancements include support for partially filled pipes, automatic rainfall event setup and new data import features. CULTEC's custom edition allows construction of basic watershed models of up to five nodes, including storage, runoff and routing calculations for all CULTEC chambers.

"With the new release, CULTEC users will no longer have to install a separate chamber update to model the latest chambers," said Peter Smart, Developer and Owner of HydroCAD Software Solutions. "Everything is now included in one setup file available from CULTEC at no cost."

The HydroCAD-9.1 version offers several new modeling features, including new chamber and rainfall definitions. For more information, go to http://www.hydrocad.net/update.htm.