New Ontario standards recognize use of polypropylene pipe for sewer water management projects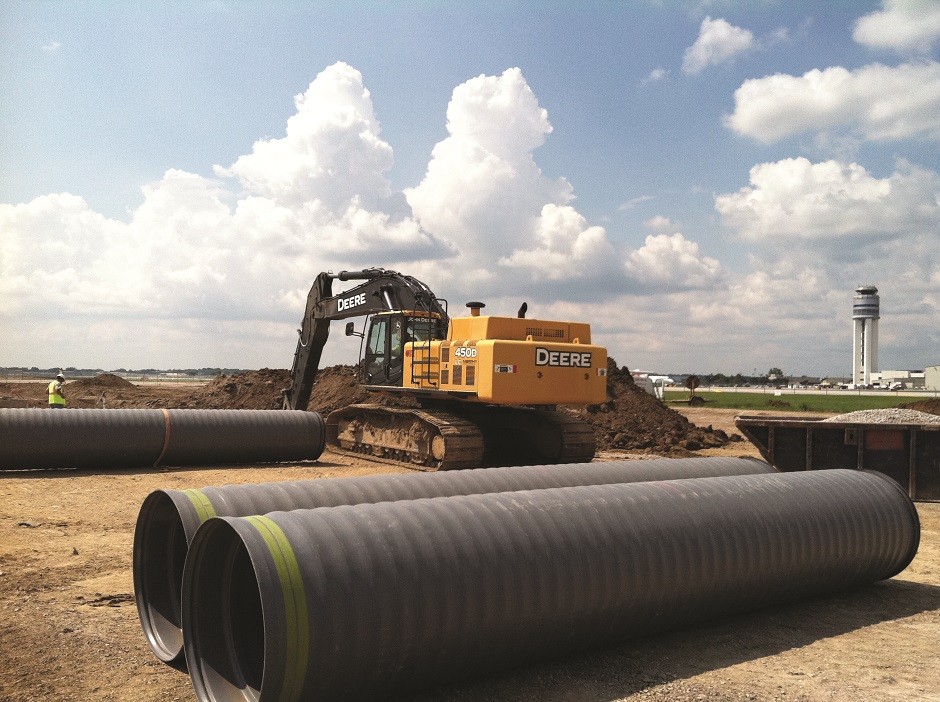 The Ontario Ministry of Transportation has included polypropylene pipe for gravity flow sewer water applications in the December 2nd publication of the Ontario Provincial Standards (OPS). Adding to the already approved use of high-density polyethylene (HDPE) pipe in diameters of 100 to 1,500 mm, the newly published standards and specifications denote dual and triple wall polypropylene (PP) pipe.
"We are pleased that the Ontario Ministry of Transportation's Design and Contract Standards Office," stated Ewout Leeuwenburg, ADS Senior Vice President of International Operations, "has incorporated the criteria for Dual and Triple Wall Corrugated Polypropylene Gravity Sewer Pipe, 320 kPa, into the new edition of the Ontario Provincial Standard Specification (OPSS) and Ontario Provincial Standard Drawing (OPSD). This is an important advancement for greater, open competition for communities who want to maximize their systems as polypropylene pipe has been proven to reduce costs and extend service life.
"ADS offers our SaniTite family of polypropylene sewer pipe products in accordance with these new OPS standards," he continued. "The size range of 300 to 1,500 mm sewer pipe is certified to CSA B182.13 and offers unparalleled value for municipalities to obtain better value for their infrastructure tax dollars as compared to traditional sewer pipe materials."
The Ontario Provincial Standard Specifications include OPSS 1843, Material Specification for Non-Pressure Polypropylene (PP) Plastic Pipe Products; OPSS 410, Construction Specification Pipe Sewer Installation in Open Cut; OPSS 421, Construction Specification for Pipe Culvert Installation in Open Cut; and OPSD 806.030, Height of Fill Table.
These standards have been developed for use in provincial and municipal contracts. The administration, testing, and payment policies, procedures, and practices in these documents correspond to those used by many municipalities and the Ontario Ministry of Transportation.
"What is also important to know is that the pipe is designed in accordance with AASHTO LRFD Bridge Design Specifications," said Greg Bohn, ADS Director of National Engineering. "AASHTO LRFD is a strain-based design procedure for buried structures and is suitable for thermoplastic pipes such as HDPE, PP, and PVC. This code considers the actual failure modes of thermoplastic pipe such as thrust, buckling and combined strain to ensure a viable design."