Robotic in-place lining method adds life to aging potable water line
By Lee Toop, Associate Editor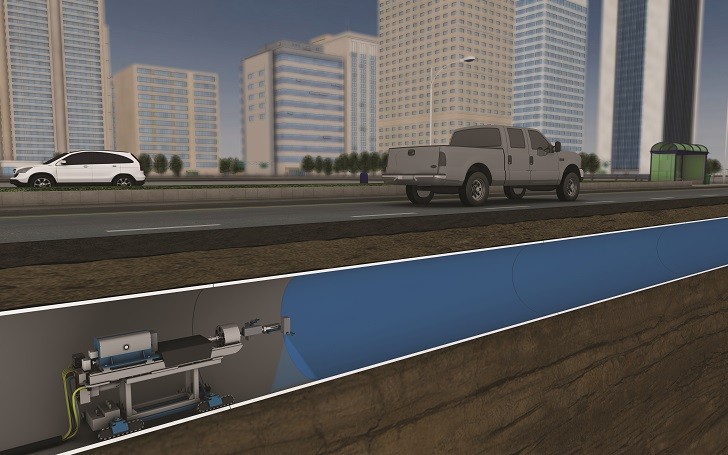 Water appearing on the surface of the ground above a major water distribution line in the middle of summer is usually an indication that the pipe may be having problems. When that kind of warning sign appears, it often means one thing: a lengthy and expensive repair or replacement.
If the pipe runs under a major city street, the disruption caused by repairs can be significant. That was the situation faced by Tacoma Water Company recently when a 58-inch pipeline near Puyallup, Washington started showing signs of advanced age. According to Michel Peloquin, professional engineer for water supply, the line — originally installed in 1939 — faced multiple challenges that caused corrosion issues.
"We were only five feet down to the top of the pipe, and we have dug it up about seven times over the past 30 years — twice in the last six," Peloquin said. "We had seen the condition of the pipe, and it was rotten on the outside. We weren't 100 percent sure the interior wasn't bad, but when we installed a manway we pulled out a coupon and it didn't look bad. We were then convinced it was all external corrosion… it was not coated when it was installed, was buried in bad soil and had no cathodic protection until the 1980s."
All of those conditions added up to numerous perforations in the line that were causing water loss on a regular basis. Several years ago, Peloquin began the process to find a solution for the aging pipe.
"Normally when I get assigned a project, it's to replace something. The fact is this was under a very busy street… replacement of the line was going to cause a major disruption both to traffic and people served by the water line," he explained. When his report pointed that out, the decision was made to find an alternative solution that would reduce those challenges.
Peloquin reviewed several rehabilitation options, but the size and type of pipeline in question proved its own challenge. Cured in place pipe (CIPP) can be used in larger pipes but expense increases at those sizes, he noted. Cement mortar lining does not have the structural capacity to span gaps, and Tacoma Water was aware that the holes in the pipe were only going to get bigger so it was necessary to use a product that would stay intact.
Sprayed in place pipe was a newer technology at the time. Peloquin said the polyurethanes used in SIPP operations were familiar, as all of Tacoma Water's new pipe is lined with them, but the available options for rehabilitation did not fit the needs on this particular project.
At that point, Peloquin connected with Kent Weisenberg, founder and CTO of Quest Inspar. That connection led to the answer for the Pipeline #2 reline project.
Weisenberg had long experience with polyurea application starting in the 1990s, when he lined chemical containment areas, tanks and other items for vehicle manufacturers in Michigan. Then known as Inspar, the company developed several polyurea products for different uses, along with a robotic application method.
"My first robot was what we call the SDLA, or small diameter lining apparatus, and from there developed the LDLA, large diameter lining apparatus," Weisenberg said. "We also developed an electrostatic system called the PB200, which is a flexible, articulating robotic system for working through multiple bends in pipes such as expansion loops or 90-degree bends."
The company's PipeArmor liner products are used to line the interior and exterior of various pipelines, including sewer, chemical and mining byproduct lines. However, none of the available materials quite fit the specifications from Tacoma, and PipeArmor had never before been installed in a potable water pipeline.
A pathway to improved water supply
Weisenberg and Peloquin worked together for more than a year to fine-tune the specs for lining approximately 2,200 feet of the pipeline, and in conjunction with an outside lining manufacturer created the PA150SW polyurea product. Unlike other products, the PA150SW is not moisturesensitive. It offers structural strength, snap-cures within five seconds of being applied and can be built to the 3/8-inch requirement for the project.
"We did multiple formulations and labtested everything. We were looking for a rigid liner and had specific properties we wanted; you can do the same thing with polyurethane but polyurea has that waterfriendly quality," Peloquin said.
Applying the material required some preparation, Weisenberg related. "Initially, on large diameter pipes we drag scrape — the problem with this pipe is that it was so old there was a lot of deflection. In some places it was elliptical," he said. "In addition, it was originally bedded on 6x6 timbers, so every few feet there was an undulation in the pipe so the drag scraper could not traverse through."
Quest Inspar abrasive-blasted the pipe and vacuumed instead, before the robot was introduced through a man entry. "I developed the LDLA system to basically mimic a person who would be in there seeing the profile of the pipe wall," Weisenberg said. "You have an oscillation stroke applying material across the pipe, and the spray heads are articulated and spraying back and forth so you get a good pattern of application."
Application went smoothly during the project, though some limitations were found — two holes were dug to place the robot into the line, which caused some minimal disruption to traffic, Peloquin said. However, the speed of application was impressive; at one point, the Quest Inspar crew was able to line approximately 300 feet of pipe — and clean up — in eight hours.
First project – more to come
Weisenberg said the company learned from the project; they found the robot system should be easier to assemble and disassemble to fit through narrow pipe entrances such as manways, and that more inspection prior to starting application would be beneficial in future projects.
Overall, however, the Pipeline #2 reline project proved successful, and Tacoma Water is planning to use the method again to continue with rehabilitation of the pipe in the near future. Meanwhile, Quest Inspar is receiving plenty of potential opportunities for potable water projects.
"We are getting calls daily for potable water lines. When I started this, my focus was on refineries and the power sector, but we've chosen to branch out into this market," Weisenberg said. "It's a huge market, and in that above-24- inch to 8-foot diameter range it's really untapped: methods used for remediation on water lines right now are unable to work at that size."
Related Articles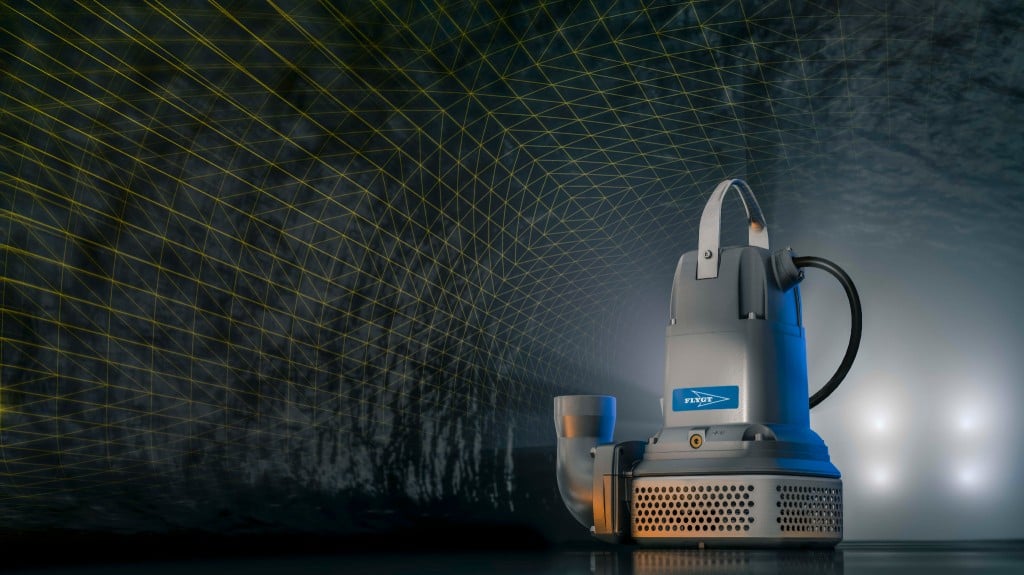 Intelligent Xylem dewatering pump delivers 60 percent energy savings