Telescoping Boom Excavator
Flexibility in confined areas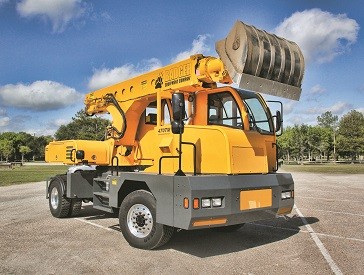 Badger's new highway-speed 470TM Telescoping Boom Excavator delivers the mobility, versatility and efficiency today's municipalities demand.
Compared to a wheeled excavator, the 470TM can cut work time and man hours by more than 75 percent. It can be driven to the job site at highway speed by a single operator, eliminating the need for a team to load, transport and unload it from a trailer.
The 470TM also parks easily at roadside, can be up and running in minutes and its low profile lets you work in tight spaces and around obstructions. This versatile excavator is ideal for budget-strapped municipalities that need to do more with less.