Roddie Inc's New R2 Bursting Machine
Roddie Inc has releases a new patented low pressure bursting machine, the R2 unique to the industry regarding weight and simplicity.
Sliding apart into two components, 60 pounds and 48 pounds, with the pull of two pins, it is the lightest lateral bursting system on the market. Producing 30 tons of pulling force at 2,800 psi, this machine can be hydraulically powered from any mini excavator or bobcat. The proprietary 17mm cable is much lighter than the heavy industry standard ¾ inch cable, yet still has a rating over 30 tons.
The system can easily be changed to 50 ton mode by simply increasing the PSI to 4,700, using a larger 22mm cable, and changing the grippers to match that larger cable. The patented crib back feature allows you to restage the pulling ram once the bursting is done and you can now pull a 4" or smaller head and new pipe into the chassis. This eliminates the need for a crib box or timbers to extract the head into the pit. A resistance plate is included for spreading out the load on the face of the chassis when needed in soft soils.
Roddie R2 Bursting Machine
Related products
Related Articles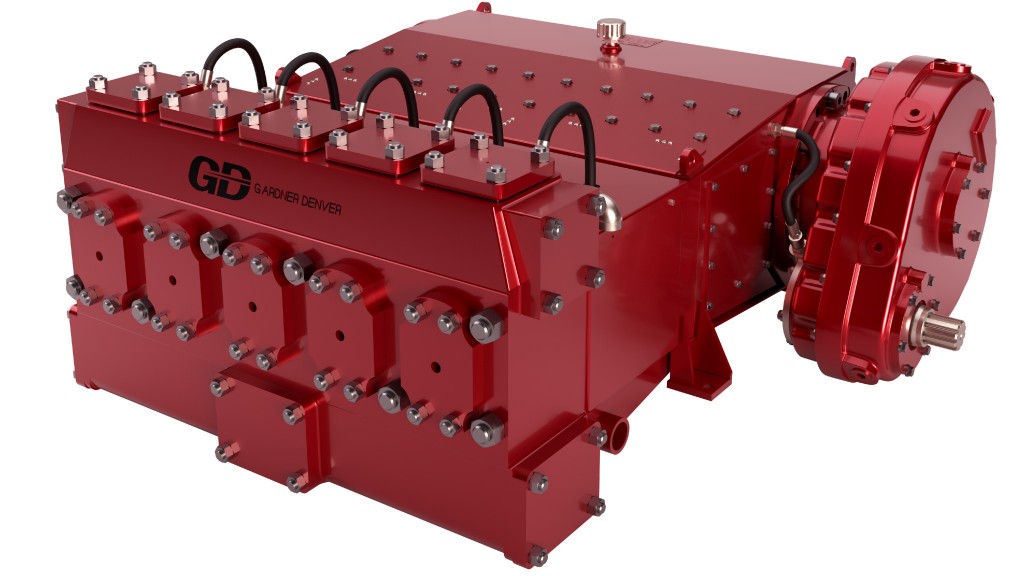 Gardner Denver launches new 1,000 GPM pump for horizontal directional drilling