New Gen-Eye Hot Spot 5-watt transmitter
Makes pipe and utility locating easier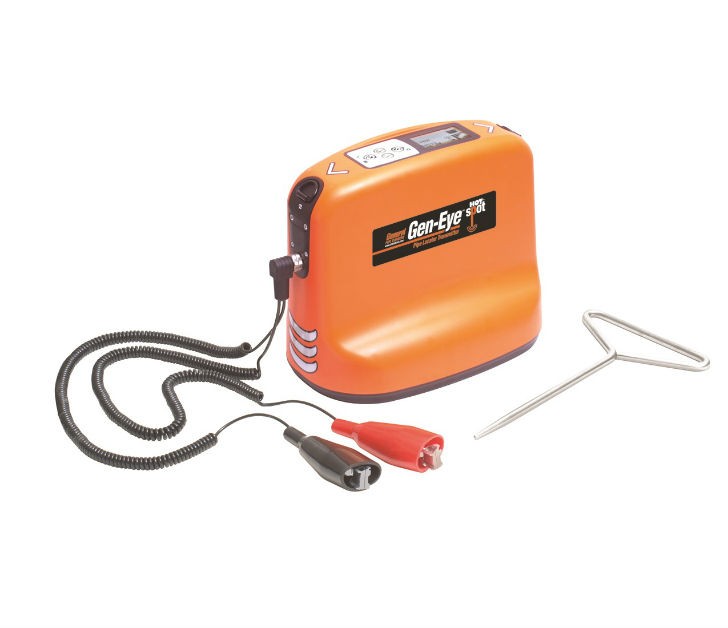 The new Gen-Eye Hot Spot Transmitter makes pipe and utility locating easier than ever. The fully loaded 5-watt transmitter features four trace frequencies, and an LCD graphic display that indicates line resistance and current flow.
Increased power provides more signal to locate with four line trace frequencies: 1KHz, 8KHz, 33KHz or 65KHz. Users can select the frequency and power that best suits their applications. Superior battery life keeps the unit operating for as long as 100 hours, which is more than twice as long as other brands. The selectable automatic shutdown feature saves power as well.
The Hot Spot graphic display with auto backlight indicates battery level, output level, USB connection, connectivity, type of transmission (induction, direct connect leads, or clamp) and active frequencies. The menu-based system allows users to configure the transmitter according to their needs and allows users to switch between a simple display or the advanced display to monitor milliamps, watts, ohms and volts.
Company info
Related products