Guzzcavator
Combination Vacuum Loader And Vacuum Excavator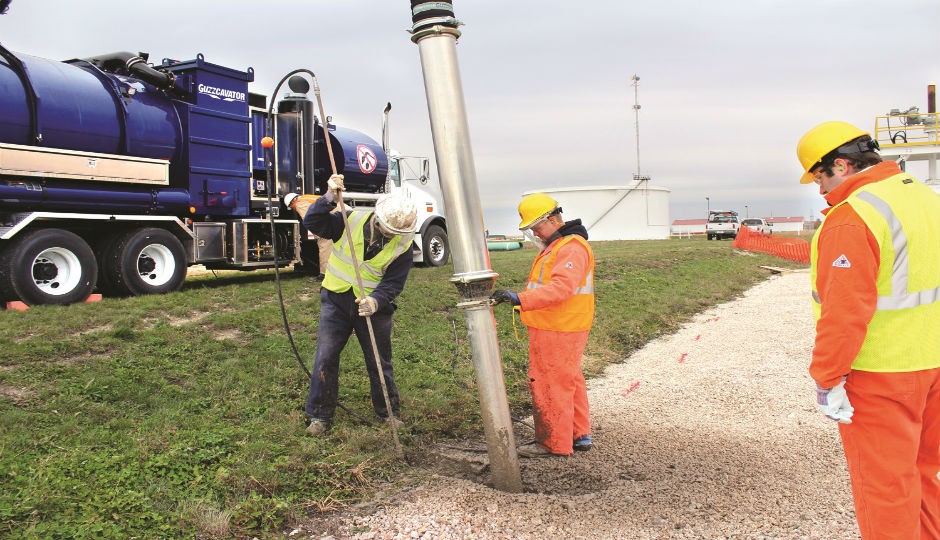 The Guzzcavator is a multi-purpose vacuum truck that combines the performance of the Guzzler CL vacuum loader and the Vactor HXX Hydroexcavator, without compromising productivity. The strength of the Guzzcavator is the versatility of the machine with its powerful air filtration system that can handle traditional wet/dry vacuum, and the large water supply for vacuum excavation applications.
"With feedback from our industrial cleaning professional customers, Guzzler developed a powerful machine that is 100-percent industrial vacuum truck and 100-percent vacuum excavator," said Ben Schmitt, product manager at Guzzler Manufacturing. "The versatility of this machine allows industrial cleaning contractors to offer their customers additional services, creating new income avenues that can result in an improved bottom line."
The multi-purpose Guzzcavator maintains Guzzler's legendary industrial vacuum performance and filtration, combined with the powerful hydro excavation capabilities of the marketleading Vactor HXX Hydroexcavator.
In addition to handling a variety of wet/dry industrial cleaning applications (such as cleaning and recovering solids and dry bulk powders, liquids, slurries and thick sludge), the Guzzcavator vacuum truck can also perform vacuum excavation work including potholing, slot trenching, water valve box repair, locating existing fibre optic lines, cables and other utilities, and oil and gas field support.
Vacuum excavation provides minimal ground disturbance and greatly reduces the risk of damage to existing underground utility lines. With more than 19 million miles of buried utilities in the United States, vacuum excavation is an efficient way to locate underground utilities while protecting vulnerable and expensive infrastructure.
Company info
Related products