Four new tools ideal for underground installation
Added to Hammerhead's pneumatic piercing line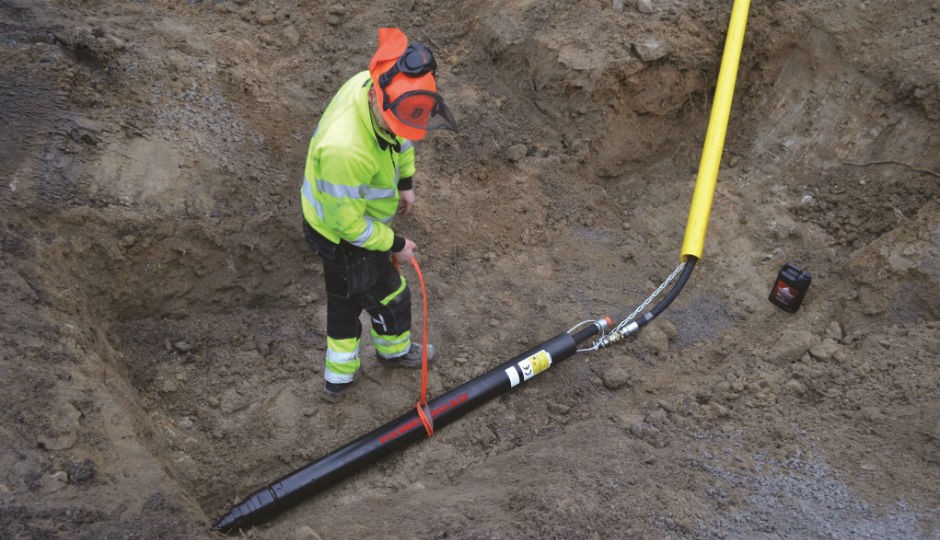 HammerHead has introduced four new tools to its pneumatic piercing line. The new models come in two sizes, 4-inch and 5.125-inch. Both sizes are available in a Catamount reciprocating head model or a fixed, non-reciprocating head model. The new tools are ideal for any underground installation that requires minimal disruption to landscapes, buildings or traffic flow.
Each new pneumatic piercing tool comes with the Power Port Reverse feature. The patented quarter-turn reverse design pneumatically locks into forward or reverse preventing accidental direction change during the bore. The patented Debris Free Tailcone was also incorporated to eliminate the introduction of debris into the tool body increasing overall production and tool life.
The new Catamount piercing tools, along with the entire Catamount line, are designed for tough working conditions in a wide range of soil conditions. Engineered without mechanical springs, contractors enjoy more productivity with lower cost of replacement parts. They are also easy to service in the field due to HammerHead's original tailbolt design.
Company info
Related products