Camel 1200 Sewer Cleaner
12-YAR D UNIT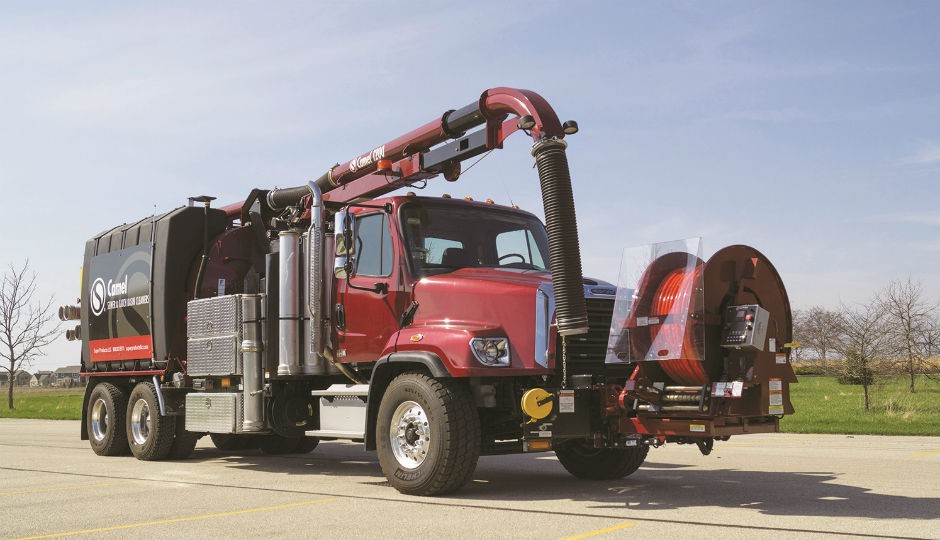 The new Camel 1200 from Super Products LLC offers outstanding sewer cleaning performance as well as convenience and time-saving features including optimal boom motion, unique ejection unloading and collector bodytilt capability.
The latest addition to Super Products' popular line of Camel sewer and catch basin cleaners, the 1200 offers a 1500 gallon water tank set-up and 12-yard capacity debris collector body to provide continuous, effective sewer cleaning performance. The unit's boom is capable of 250-degree rotation, 26-foot reach, 21-foot vertical lift and 3-foot downward pivot to achieve greater work area access and make adding/removing hose easier.
The 1200 utilizes Super Products' industry exclusive ejection unloading system for fast, thorough and safe removal of debris. And its innovative dewatering process results in drier loads, fewer required trips to unload and reduced disposal costs. The bodytilt feature enables unloading debris into disposal sites that require vehicles to be in a nose down position and ensures all collected liquids are cleared quickly and efficiently. For additional operator convenience and job site flexibility, the Camel 1200 can be specified with optional features including Super Products' innovative Acculevel load sensor system and a hydro excavation performance package.