Mobile Rig
For Boring "Opening Holes"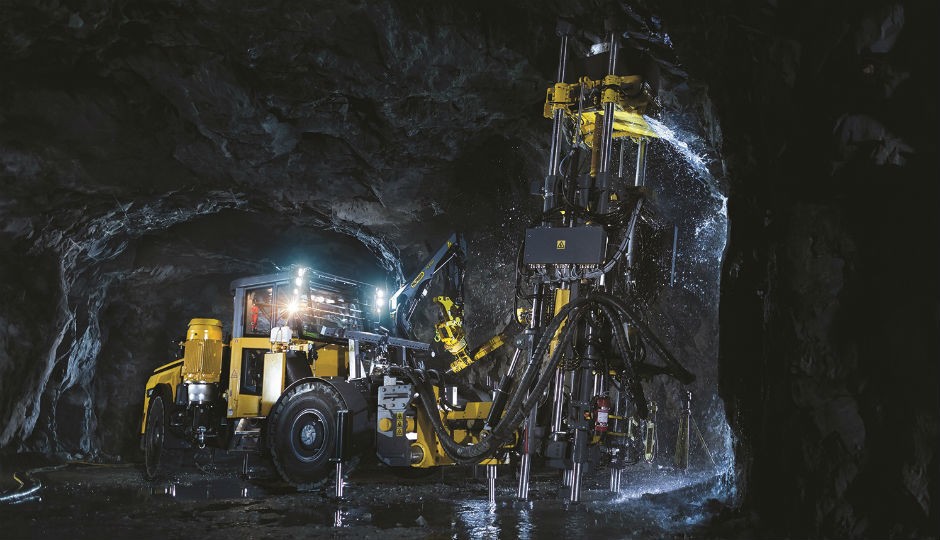 Atlas Copco announced it will launch a new mobile rig for boring "opening holes" – raiseboring, boxhole boring and downreaming. Named "Easer," the rig can boxhole bore and downream to 750 millimetres (29 inches) in diameter, as well as perform conventional raiseboring to 1,200 millimetres (47 inches) in diameter.
The Easer provides a more efficient and much faster way to drill up to 60 metres (200 feet) in length using standard 200-millimetre (8-inch) boring rods with a 228-millimetre (9- inch) pilot drill bit.
All the necessary operating equipment is part of the carrier, with the exception of the rods. The setup procedure does not require any site preparation.
The Easer offers the same drilling modes as traditional raiseboring rigs: boxhole boring, downreaming and conventional raiseboring. To switch from boxhole boring to downreaming, the gearbox is rotated 180 degrees – a simple operation that can be carried out in an underground workshop.