MRAT Helping Municipalities Plan For Extreme Weather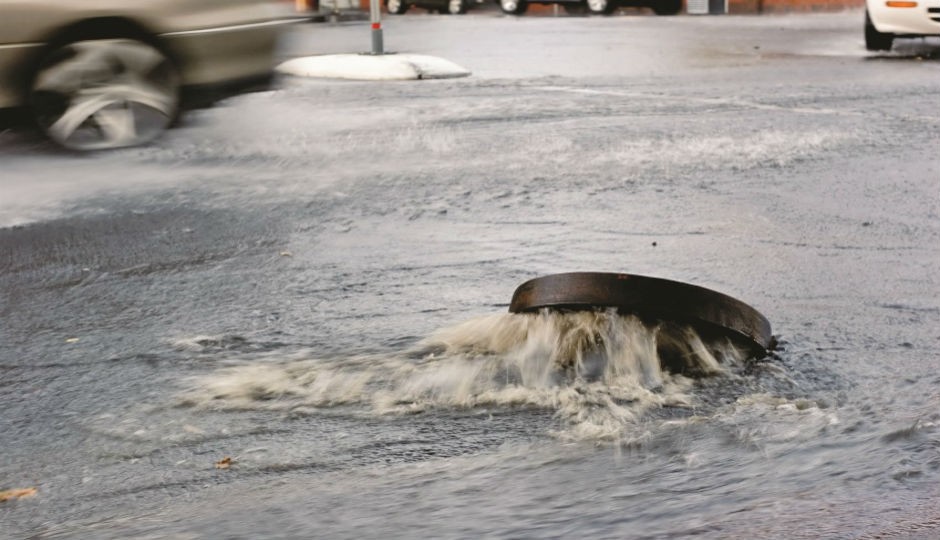 Imagine if a municipality could plan for an extreme weather event by designing its infrastructure to minimize the damage to areas most vulnerable to flooding. The result could mean millions in savings to cities and homeowners, and to insurance companies that could be spared a costly spike in claim payouts.
That is the thinking behind the Municipal Risk Assessment Tool (MRAT), rolled out by the Insurance Bureau of Canada (IBC) in 2013 as a way to help municipalities to plan for future flood events, and in the process, reduce insurance claims. The tool is a web-based system that collects data from participating municipalities, combines the data with past insurance claims, and then employs climate change models to generate maps of neighbourhoods most susceptible to basement flooding.
Pilot programs for MRAT are currently being run in Coquitlam, BC Hamilton, ON and Fredericton, NB, along with nine other communities that are providing data sets.
Basement flooding: A growing problem
Severe weather has emerged in recent years as the leading cause of insurance claims and now exceeds fire damage in some parts of the country. Extreme weather events that used to happen every 40 years can now be expected to occur every six, according to Environment Canada.
Factor in a growing number of homeowners converting basements formerly used only for storage, into living spaces with valuable amenities, and the looming insurance implications are clear.
IBC estimates that for the past four years, flood-related insurance payouts have been near or above $1 billion. One of the worst years for payouts was 2013, when losses totalled a record-breaking $3.2 billion as a result of heavy flooding in Southern Alberta and Toronto. That compares to average losses of $400 million a year over a 25-year period between 1983 and 2008.
Birth of MRAT
In 2009 IBC initiated a competition for companies to come up with a computerized model to identify areas at risk of basement flooding. The winning bid was from two companies, Alberta-based Tesera Systems Inc., and Dillon Consulting Limited, headquartered in Toronto with operations across the country. The two companies have been working together on MRAT for the past five years.
"The frequency of some of these flooding events and the severity of them is challenging the existing infrastructure in ways that historically we haven't seen," said Bruce MacArthur, Tesera's president and CEO, in an interview with CUI. "The amount of damage to, or the capacity of the infrastructure to handle these types of events, is putting infrastructure assets and people at risk."
He said the idea behind MRAT is to help municipalities to better understand and prioritize that risk.
"The concept was to take a more riskbased approach to identifying where those risks might be based on the physiography and infrastructure information that the municipalities had. As well as the information that the insurers had, in terms of where claims were occurring."
Importantly, MacArthur noted that MRAT does not attempt to predict when and where a major weather event could hit. "It's not trying to say this is where a storm is going to occur, but rather if a storm did happen, this is probably the range of severity, from an upper and lower limit," he said.
DRUI Ds, algorithms and maps
MRAT is essentially a collection of three sets of data: (i) Municipal infrastructure data, such as information on household water/sewer lines, soil permeability, age of homes, etc.; (ii) Climate data; and (iii) Past claims data. The indicators of risk, which number in the hundreds, are collected for a group of houses, called a DRUID (Discrete Risk Unit Identifier). Data for each DRUID is then merged with claims data and climate information, including an IDF (Intensity-Duration-Frequency) curve, which graphs the probability of rainfall in a given area, based on previous measurements. An algorithm is created from the data sets, and from that, a web-based risk map of the area is generated, showing municipal planners the types of risk associated with basement flooding and sewer backup.
"What we're trying to understand for the insurance industry is: (i) What are the kinds of claims that you're getting and that you're paying out? (ii) Is there a way that we can characterize them? and (iii) How can we assist municipalities in understanding where those claims are occurring more frequently?" said Scott Praill, partner at Dillon Consulting and MRAT project manager.
Reducing risk through design changes
The really interesting part of MRAT comes when municipalities use the data provided by MRAT to come up with new ways of designing infrastructure that will mitigate flooding risk.
For example, a municipality might learn that a large commercial building is causing a high amount of runoff that is finding its way into basements. The town might consider installing permeable pavers to reduce that runoff coefficient.
At one municipality they worked with, Praill said the MRAT model was able to identify a storm sewer basin that had the potential for increasing flood-related claims, because it shared similar characteristics to other basins that were causing problems.
"The Insurance Bureau of Canada said what they really liked about this is approach is it's not only talking about the drivers of where the risk is occurring, but also talking about the drivers for reducing risk. So MRAT is helping to identify good management practices, and what are the things that seem to reduce flooding in the community as well," he said.
It will be up to IBC to determine how MRAT could potentially be monetized and rolled out to other municipalities. MacArthur said IBC is currently talking to the Canadian Federation of Municipalities, along with the insurance industry and the federal government, about the rollout plans going forward.
For now, MacArthur said MRAT has been well received by the pilot municipalities currently using it:
"The initial responses have been positive and constructive. Municipalities thought it provided new insights into trends or relationships that could help them," he said. "It's not meant to be the only risk assessment tool, but it provides additional information as they look at their infrastructure and try to understand what options are available to help mitigate risk."