STAR Zonescan Automated Leak-Detection Technology Pinpoints Water Main Leaks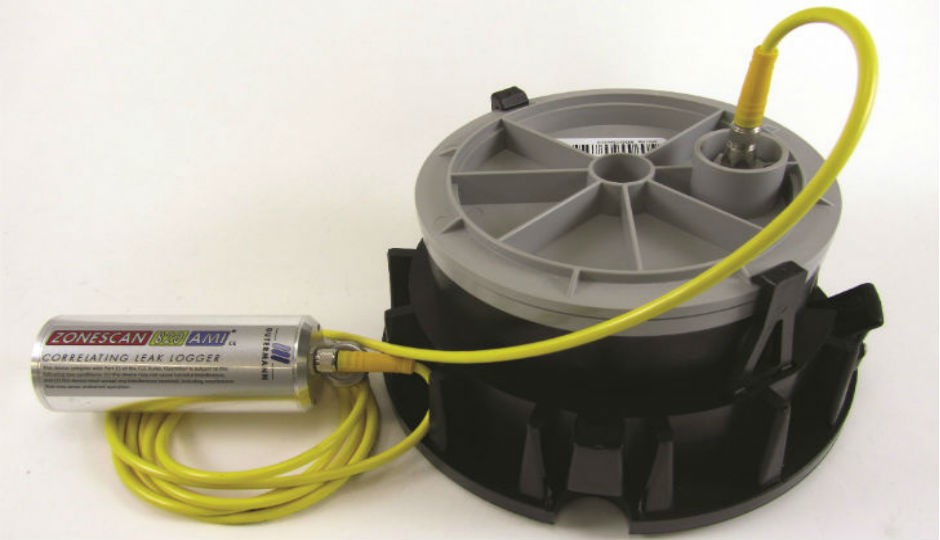 Disruptions caused by broken water mains and the impact of daily water loss due to aging and leaking water infrastructure, have captured headlines recently. Aclara, a leader in smart infrastructure technology for water, gas and electric utilities, has developed STAR ZoneScan, an automated detection system that can pinpoint underground leaks in water mains to within just three feet by collecting and analyzing acousticdata, thus helping to speed repair and identify trouble spots before they become major problems.
"In many communities, 10 to 20 percent of water pumped into distribution systems may be lost due to leaks. As infrastructure gets older, the water loss may rise to over 50 percent. From an environmental perspective, this situation wastes a great deal of water – a precious resource that is becoming more valuable every day," said Allan Connolly, CEO of Aclara. "From the water utility's perspective, leaks contribute to the amount of 'non-revenue water' – in this case, water that has been produced and 'lost' before it reaches the customer – and that places a financial burden on the agency."
Steve Bruskiwicz, the company's water product/AMI enterprise manager, said statistics from the American Water Works Association (AWWA) show that 80 percent of water main leaks are invisible because they are small and occur quietly, underneath ground and road surfaces. That makes the need for leak detection all the more imperative. Municipalities and utilities lose money when un-metered water that has leaked out of the distribution network finds its way to the sewage treatment plant and has to be re-treated.
"It costs the city double and triple what it costs to produce the water and they're not getting any revenue from it," said Bruskiwicz.
How STAR ZoneScan works
STAR ZoneScan automates the collection, retrieval and analysis of acoustic data gathered throughout the water system, listening for and recording vibrations in the quiet early hours when factors affecting leak noise are minimized.
The system combines the strengths of leak-intelligence units with Aclara's twoway, fixed-network automated metering infrastructure (AMI) technology that incorporates two-way communication between the utility head-end and endpoints and time-synchronized initiation of sound recordings.
Central to the system are highly sensitive acoustic data loggers, that are deployed at regular intervals on valves throughout the water-distribution network. Manufactured by Gutermann International, the devices monitor the noise characteristics within the pipe network and send this information back to the water utility.
Data from individual leak-intelligence units is automatically correlated to pinpoint the presence and the location of leaks. Web-based application software correlates the data between loggers and provides visual identification of highprobability leak locations.
"The software will also rank the leaks by priority, it'll look at acoustic signals and rank them for highest priority. This way you can schedule when you want to do the repair," said Bruskiwicz.
Repair crews can then be dispatched to the site with confidence that leak locations have been identified.
The accuracy of the system reduces the amount of digging required to access the leak, thus saving costs and expediting repairs.
Bruskiwicz said what makes Aclara's stand out from other acoustic leak detection systems is their established network of dataloggers.
"That network allows you to do a permanent deployment or lift and shift of the units, where you move them from area to area," he said. "You're always going to get data from our collectors going into the head end, so we've got a very robust network. It's tried and true and it's been out about 20 years."
The STAR ZoneScan system provides critical information with minimal operator involvement. Once the units are installed, operators can monitor the system and analyze results at the utility office. No manual or drive-by data collection is required. STAR ZoneScan can be deployed as a stand-alone system or added on to an existing STAR network AMI system.
Related Articles
As one of the latest models in the R2-Series excavator lineup, the Bobcat® E88 delivers durability, performance and quality for more productivity. Technically speaking, it's a compact machine, but it brings big performance with its redesigned engine and optimized lift performance, plus undercarriage and counterweight improvements. All these enhancements make this excavator one of the highest-performing models in its size class. With impressive over-the-side lift capacity, you can dig with greater confidence over the side of the machine. Put it to the test against similar models from other manufacturers. You'll see that the E88 can outwork the competition.