Volvo B-Series Thoroughly Redesigned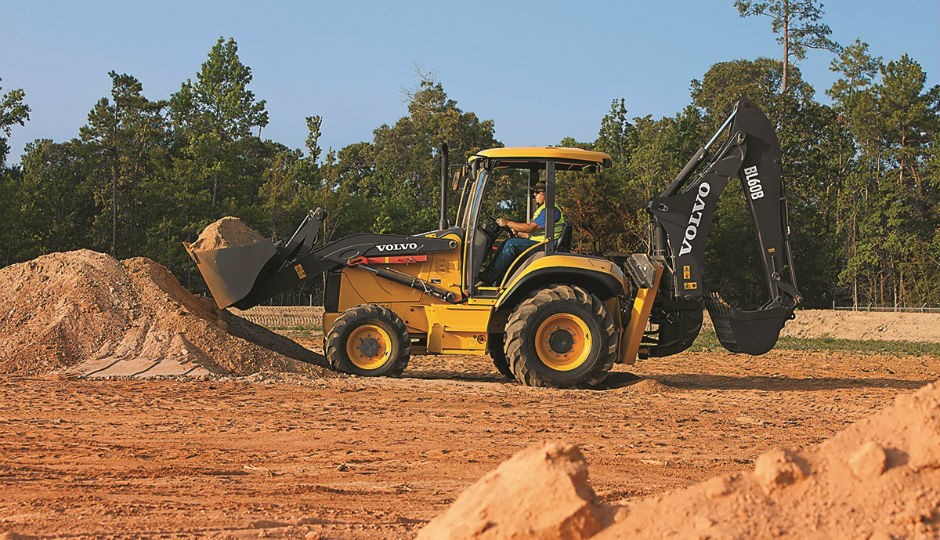 The launch of its BL60B and BL70B sees Volvo Construction Equipment thoroughly redesign its backhoe loader range – offering improved performance, usability and a modern appearance. Employing high quality materials throughout, the machine combines in a single, stable platform the strength and simplicity of a Volvo wheel loader with the power and performance of a Volvo excavator.
With an average operating weight that ranges from 17,500 pounds to 19,500 pounds, and gross power of 83 hp to 98 hp, the BL60B and BL70B were designed and built with power, strength, long life and cost saving efficiency in mind.
Both models have gone through rigorous testing to ensure they measure up to the daily challenges of a variety of jobs, including deep trenching, heavy lifting, loading, craning and roading.
The BL60B and BL70B have the latest D3.8H four cylinder 3.8 litre Volvo engines. These high torque, fuel efficient engines meet the requirements of the Tier 4 Interim emissions legislation. The torque converter on these machines is one of the largest in the industry.