Terex TLB840 Now Available In North America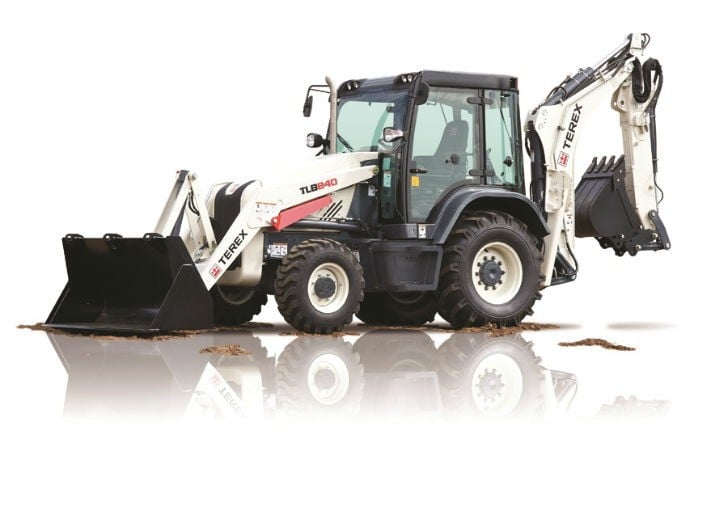 Powered by an electronic, Tier 4 interim Perkins 1204E-E44TA engine and an optional 4-speed servo power synchro transmission with automatic shifting, the 94-hp Terex TLB840 backhoe loader is now available in North America. Engineered to excel in digging, reaching, lifting and loading applications, North American customers will notice the TLB840 boasts high torque and powerful performance, as well as strong climbing and digging capabilities.
The Tier 4i-compliant engine on the TLB840 is designed with EGR (Exhaust Gas Recirculation) technology, which is well-suited for lower horsepower engines operating in high-duty applications. EGR engines incorporate diesel oxidation catalyst (DOC) systems and sometimes diesel particulate filters (DPF) to reduce nitrogen oxide (NOx) and particulate matter exhaust emissions. The new Perkins Tier 4i EGR engines, like the one in the Terex TLB840, include a DPF and allow auto-idle to be incorporated in machine.