John Deere K-Series Provide Versatility and Power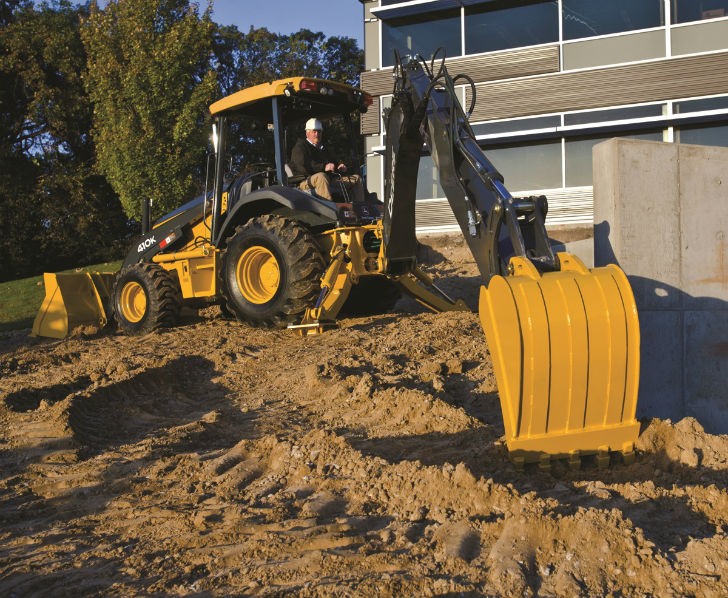 John Deere's K-Series Backhoe Loaders include eight productive and efficient models (310K EP, 310K, 310SK, 310SK TC, 315SK, 410K, 410K TC, 710K) that build on the success of the popular J-Series. Two economical tractor loader models (210K EP, 210K) round out the K-Series and provide additional jobsite versatility. The new K-Series models deliver productivity, uptime and lower daily operating costs.
The K-Series is powered by a certified IT4/Stage III B John Deere PowerTech engine and comes equipped with a five-speed transmission that allows top speeds of 25 mph when roading. An optional AutoShift transmission enables smooth shifting and improves operator comfort by reducing the number of times the Transmission Control Lever (TCL) needs to be actuated during operation. A single loader lever with integrated electro-hydraulic (EH) auxiliary loader control eliminates the need for a second lever when using a multi-purpose bucket. In addition, a complete redesign of the cab ventilation now circulates cab air from front-to-back, directing airflow where operators need it the most.