Source: HDD Expands Operations
Growth necessitates move into new facility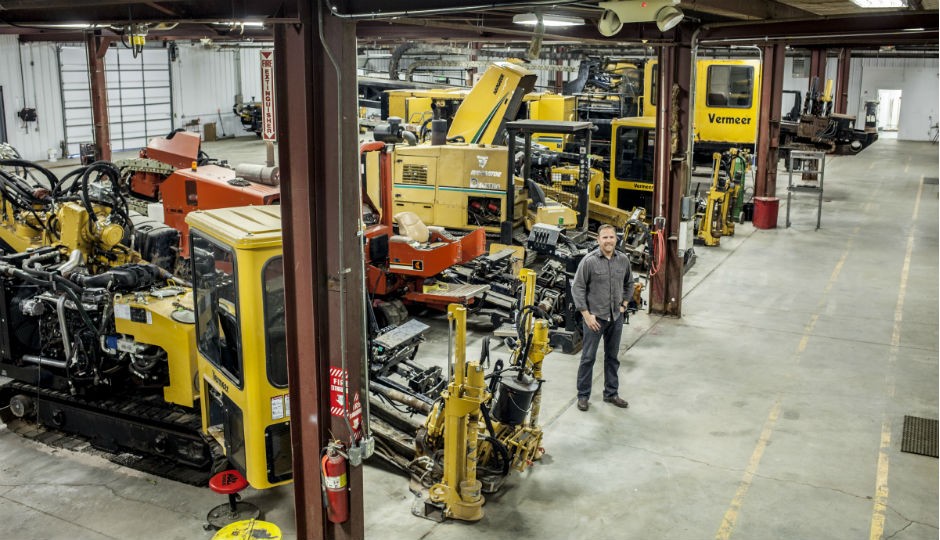 Source: HDD Inc., has completed a move into a new 43,000 square foot facility. The building, located in the same industrial park as sister company StraightLineHDD, provides an additional 35,000 square feet of dedicated space.
"We are midway through our second decade of providing used directional drills and support equipment to the industry. Over this time we have grown to process hundreds of pieces of equipment annually. Each piece goes through a rigorous inspection and repair process," says Source: HDD general manager Jay Cary.
As the industry has evolved, the rigs and support equipment have gotten larger, so the need for a space that was specifically designed for this type of work was long overdue.
Company founder and owner Don Cary sold the first used directional drill under the Source: HDD brand in 1999. The vision for Source: HDD was to provide refurbished equipment that was ready-to-work as soon as it landed on the jobsite.
The approach was unique - all equipment purchased into Source: HDD's inventory is inspected, repaired and tested prior to being offered for sale. This approach brought a level of service to the industry that wasn't previously available.
"Source: HDD was formed in response to the rapid rise in the demand for directionally drilled installations. Source: HDD leaned on its sister company, StraightLineHDD who, by that time, had designed, built and sold approximately 1,000 new directional drills under their own brand. We were able to leverage the experience, skills and facility to rapidly review, repair and deliver ready-to-work equipment. The success of this approach is easily measured by the year over year growth since our inception," says owner Don Cary.