Click Before You Dig, CCGA Urges Utility Contractors
New web portal makes it easy to send in locate requests online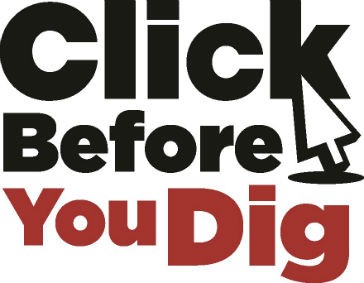 In the summer of 2007, an excavator working in British Columbia's Lower Mainland struck a pipeline belonging to Kinder Morgan, causing a geyser of crude oil to shoot 40 feet into the air for about 30 minutes – covering homes and businesses in a Burnaby neighbourhood in pungent black goo.
Nearly 78,000 litres of oil poured into Burrard Inlet, impacting 17 kilometres of shoreline, including migratory birds, seaweed, starfish and barnacles, local media reported at the time.
The Transportation Safety Board ruled that the accident was the fault of Kinder Morgan, because the company had failed to ensure the excavation crew knew where the pipeline was before they started digging. Several homeowners sued, and Kinder Morgan was eventually ordered to pay $150,000 in fines.
The CCGA is working in a couple of different ways to improve the situation in Canada to make it easier for contractors to call before they dig, and to beef up and standardize legislation to ensure that they do.
It's incidents like the Burnaby oil leak, and other incidents impacting sub-surface water, gas and telecommunication lines, that the Canadian Common Ground Alliance (CCGA) is seeking to prevent.
Set up as an amalgamation of regional partners representing all stakeholders of the damage prevention process, the CCGA "works to reduce damages to underground infrastructure – ensuring public safety, environmental protection, and the integrity of services by promoting effective damage prevention practices," reads the mission statement posted on CCGA's website.
CCGA currently has regional representation in B.C., Alberta, Saskatchewan, Manitoba, Ontario, Quebec and the Atlantic provinces. Its 21-member board was recently expanded to include representation from the Canadian Gas Association and the Canadian Energy Pipeline Association.
National access point needed in Canada
While most contractors that do utility excavation work know that they need to call a locate service before digging, the problem is how they go about doing that, because in Canada, there is no standardized access point for One-Call services, says Mike Sullivan, CCGA executive director and president of Alberta One Call.
In an interview with CUI, Sullivan said in the U.S., any person disturbing the ground is required to call 8-1-1, but in Canada, no such number exists, leaving a patchwork of regional call-before-you-dig systems and legislation.
"We don't have symmetry between federal, provincial and municipal legislation," he said. "We don't have that one body in Canada that says we regulate all buried utilities and therefore you must register."
In Ontario, for instance, owners of buried utilities within a public right-of-way must register with Ontario One-Call. Partial legislation exists in B.C. and Alberta where provincially-regulated buried facilities must register with Alberta One Call and BC One Call respectively, but not in Saskatchewan, Manitoba, Quebec or Atlantic Canada.
The trouble with Canada's utility-locate system is borne out by statistics found in the 2013 DIRT Report recently published by the Common Ground Alliance based in the United States, of which the CCGA is affiliated.
For example, the CGA notes that just 3 percent of reported "events" – meaning damage to utilities – came from Canada last year. While that low number is partly explained by the fact that Canada's population is 10 percent that of the United States, it's really due to much lower reporting of damage events in Canada, according to Sullivan.
"The bigger reason is we simply don't have the dedication to reporting into DIRT, the Damage Information Reporting Tool, as our neighbours to the south do."
Looking at the damage events in more detail, it's evident that gas and telecom lines are the most at risk. According to the CGA, 80 percent of damages occur to these utilities.
When it comes to locating water and sewer lines, not surprisingly, backhoes and trenchers tend to do the most damage.
Sullivan said these stats make the need to request a locate first all the more imperative.
"It's more than just requesting a locate. People digging need to request and wait for the locate to be completed, understand the locate markings and then they need to dig safely – often under the direction supervision of a representative authorized by the buried facility to protect their buried infrastructure."
There may be a tendency to see damage events as "a cost of doing business," especially since, according to the DIRT report, nearly all caused a service outage of less than 24 hours and incurred under $2,500 in damages.
But according to Sullivan, that would be short-sighted, because those costs don't account for all the other societal costs that a line break can incur. In Quebec, for instance, damages to buried infrastructure totalled $75 million in 2012. Indirect costs include sending out emergency vehicles to the scene, which bill out around $750 per hour.
"It's well beyond just the cost of repairing that fibre-optic or distribution line," says Sullivan. There's lost business, there's evacuation. There's even increased risk when you have an emergency vehicle speeding down the road. To say, yeah, it's the cost of doing business, it's cheaper to repair this than it is to locate, is very narrow-minded."
Working towards a solution
The CCGA is working in a couple of different ways to improve the situation in Canada to make it easier to request a locate or "call before you dig", and to beef up and standardize legislation to ensure that they do.
The alliance, among many other interested parties, delivered testimony last February in front of a Senate Committee investigating One Call Services and Damage Prevention Best Practices in Canada, which is expected to release a report soon. The alliance is also chairing the technical committee developing CSA Z247 – a Damage Prevention Standard for Energy and Utility Networks. "It's the first of its kind in Canada," says Sullivan. The standard will be published in May 2015.
"What we need to see is legislation that requires anybody who owns or operates buried utilities within a public right of way, to register with a One Call system," Sullivan said.
While a federal law may be some ways off, CCGA's new online portal makes it easier for contractors to submit a locate request online, versus through a call-in system that has certain drawbacks, including congestion requiring the caller to sometimes be put on hold, and being restricted to calling during regular office hours.
"ClickBeforeYouDig.com" is Canada's only one-window portal to request a locate but it isn't being utilized as much as it could. "People get used to doing what they do," says Sullivan. "While society is comfortable schedulling travel, accommodations or carrying out regular banking online, the digging community needs to come around a little more to getting used to the idea of requesting locates online."
For example in Alberta, about 27 percent of locate requests used to come in over the web, and now, that number is close to 80 percent. It didn't happen overnight, though, says Sullivan. CCGA developed a public awareness and education campaign to make that happen. Now, 18 months later, Alberta One-Call just launched a mobile app for use in Alberta, to make the locate request process even simpler and more mobile. (Info-Excavation in Quebec launched the first mobile app in Canada last year).
"On a Monday morning in May or June we can have wait times of over an hour. Whereas if a person goes on the web they're done with their locate request in probably seven minutes. They go on their mobile app and they're done in probably three," Sullivan said.
The ClickBeforeYouDig.com website is integrated with regional One-Call centres so it's not necessary to call as well as click.
For utility owners and contractors that have not yet joined their provincial or regional Common Ground Alliance, Sullivan urges them to do so.
He noted that the CCGA, and the reports they put out, are not meant to shame any region or draw negative attention to areas showing higher damage or lower locate requests, but rather exist to educate and improve existing processes.
"The Common Ground Alliance is not just the owners and operators of buried utilities. It comprises everybody in the damage-prevention process," says Sullivan.
"It's the owners/operators of the buried utilities, it's the regulators, it's the locators, it's the excavators, you name it, the educators, the One Call centres, all of them around the table working together to create a process that makes sense for everybody. And everybody has an equal voice."
For more information check out the CCGA website at www.canadiancga.com or the national One-Call portal at ClickBeforeYouDig.com