New C.A.T4 Locator
With Built-In GPS and Data Logging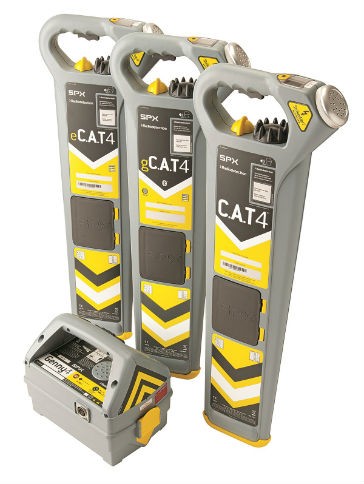 The C.A.T4 locator range, launched in 2012, has revolutionized the way the locating industry operates thanks to innovative features, such as dual frequency small diameter cable locating and built-in data logging, which have helped to improve the quality of locate operations and reduce cable strikes.
The new gC.A.T4 range builds on these features with fully integrated, automatic GPS and enhanced logging and data analysis capabilities. gC.A.T4 products incorporate an internal Global Navigation Satellite System receiver capable of acquiring multiple satellite systems to provide positional data which are logged every second into the locator's internal memory. This allows accurate records to be kept and analyzed, showing not only how an operator was working, but also where a C.A.T was being used.
The new GPS feature needs no operator input to function. The gC.A.T4 locator starts acquiring a satellite lock when the trigger is first pressed, and once acquired maintains the fix for a set time even if the trigger is released, to be ready when next used.
The comprehensive data logging capabilities of the gC.A.T4 allow fleet managers to review one year or more of usage data which can then be used to assess individual locate operations in order to ensure compliance with best-practice, or to identify training needs.