Azek Permeable Pavers
Get High Ratings from the TRCA Tests of Stormwater Runoff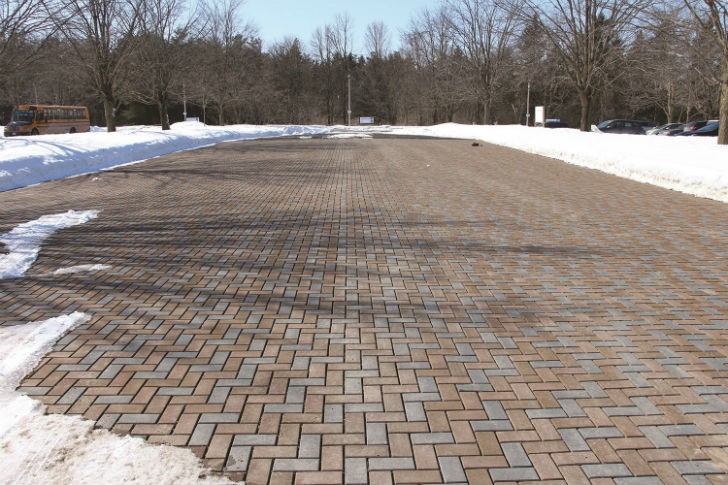 Following a two-year test of various types of pavement, The Living City Campus at Kortright, a centre of excellence for urban sustainability in Vaughan, Ontario, has shown positive results for AZEK Permeable Pavers. The Toronto & Region Conservation Authority (TRCA) incorporated the pavers as a test surface in a 1,200 sq. ft. portion of the centre's parking area.
"We are very encouraged by the performance of our AZEK Permeable Pavers in the independent tests performed by the TRCA," said Michael Gori, VP of Product Management, AZEK Building Products. "We hope it sheds light on future applications for municipalities' permeable pavement needs." Made with up to 95 percent recycled tires and various plastics, AZEK Permeable Pavers from AZEK Building Products are a hardscape solution for areas that require water management. AZEK Pavers are also available in standard pavers for new construction.
The pavers' durability is also performing above and beyond expectations, enduring two Canadian winters without the need for replacement, even after frequent snow plowing, according to Dean Young, Project Manager for the TRCA.