VPT 250 Short Positive-Turn Reverse Piercing Tool
Economical In a Variety of Trenchless Installations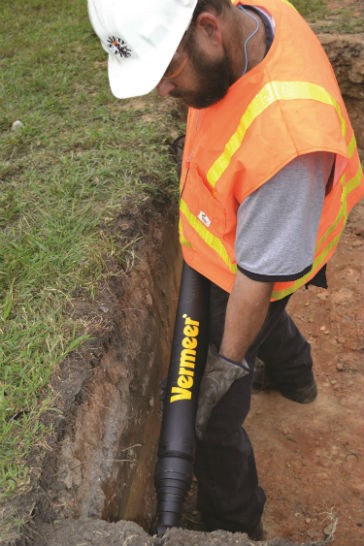 Gas, cable, electric, water and irrigation projects can be tackled with ease using Vermeer by McLaughlin Hole Hammer piercing tools. The new VPT 250 Short model allows for work in tight areas, such as congested urban areas and metropolis'.
The VPT 250 Short uses a positive-turn reverse design with a shorter body, so contractors can dig a more concise entry and exit pit for a more efficient job site and have less impact on surrounding neighbourhoods.
The overall length of this new 2.5-inch-diameter piercing tool is only 35 inches, compared to the standard 2.5- inch tool, which is 59 inches. Though shorter in length, it is "long" on power with 720 blows per minute versus 385 blows per minute with the standard length tool. The Vermeer by McLaughlin Hole Hammer line also features air-on quarter turn reverse design, available in 1.8-, 2-, 2.5-, 3 and 3.3-inch tools with both a replaceable head and moving head designs.