LMK Technologies Is Named a Winner of 13th Annual Chicago Innovation Awards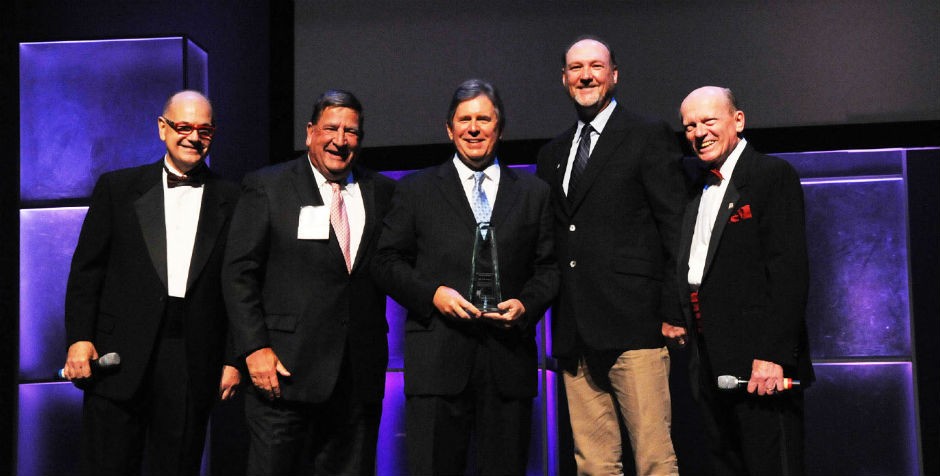 LMK Technologies' T-Liner with Insignia Hydrohat Compression Gasket Sealing System was recently named a winner of the 13th Annual Chicago Innovation Awards out of 500 plus nominees. The winners were announced at an event held at Chicago's Harris Theater on Thursday, October 30, with nearly 1,500 business and civic leaders attending. The Chicago Innovation Awards, celebrating its 13th year, is the Chicago region's foremost recognition of the most innovative new products or services brought to market or to public service each year.
"Chicago is an innovation hub with talented business leaders who have the vision to see things differently and set themselves apart from the competition," said Tom Kuczmarski, co-founder with Chicago journalist Dan Miller of the awards. "Every winner of the Chicago Innovation Awards embodies this mindset, and each one has found a unique way to solve a previously unmet need in the market."
The winning organizations receive a variety of honors including the opportunity to ring the NASDAQ Bell in New York City, a profile in Crain's Chicago Business, meetings with the Mayor, Governor and Cook County President, and a three-day business and innovation training seminar at the Disney Institute in Orlando, with tuition and accommodations included.
"I see this award as recognition for helping municipalities and other utility owners advance our nation's communities to repair pipeline infrastructures by employing non-invasive products and "No-Dig" methods," said Larry Kiest, Founder/President, LMK Technologies. "I believe much of my success comes from surrounding myself with quality people. When I look back at my 32 years in the sewer & water business, I recognize that having the right team is the best award a guy could ever ask for."
The complete list of this year's Chicago Innovation Award winners can be found at www.chicagoinnovationawards.com.
The Chicago Innovation Awards are supported by Gold Sponsors Comcast Business and Disney Institute; Silver Sponsors Dell, SMS Assist, Wintrust Financial, Vedder Price, the Hillshire Brands Foundation, SmithBucklin and others.