Electrostop Monolithic Isolation Joint
Designed to fight pipeline explosions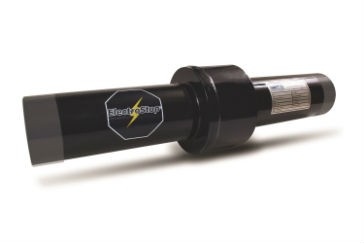 Garlock Pipeline Technologies announces a new tool in the fight against pipeline explosions.The Garlock Pipeline Technologies' ElectroStop monolithic isolation joint is specially engineered to eliminate dangerous leaks and corrosion while permanently sealing pipe connections.
The system uses two static, self-energized, certified FKM Grade GF O-ring seals housed in precisely machined grooves that reliably seal and protect the unit against corrosion and leakage. A two-part epoxy coating, applied both internally and externally, protects against contamination and corrosion. A proprietary, high-temperature glass-reinforced epoxy is used to increase internal component thermal capabilities to over 204 degrees C (400 degrees F) – the highest in the industry. ElectroStop monolithic isolation joints feature no bolted connections that can corrode and potentially cause leaks, short circuits or be tampered with, which makes them ideal for use both above ground and below ground to isolate the flow of electric current in piping systems.
Welds are performed on an automatic welding machine designed to ensure a smooth, consistent weld surface with a significant reduction in crevices that could otherwise lead to joint failure. All welds are thermally monitored to ensure no damage to internal components.