BoreAid Design Tool
Newest version now available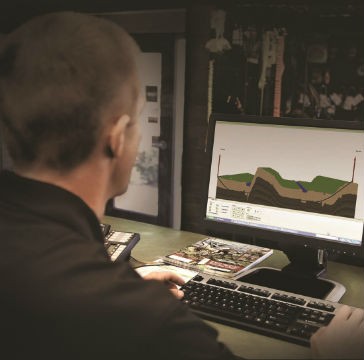 The latest in bore planning is now available. The Vermeer BoreAid 4.1 Pro design tool sets the standard for HDD planning and design and can help both the most experienced or novice plan and check the feasibility of their HDD project.
The 4.1 version of the Vermeer BoreAid design tool offers contractors and engineers an updated version of the tool, with added functionality such as regional measurement options and better software performance for items such as viewing and printing map images.
The Vermeer BoreAid 4.1 Pro design tool provides a full suite of tools to complete HDD designs following the ASTM F1962 standard for plastic (PE or PVC) pipe and PRCI methodology for steel or fibreglass pipe. It permits complex bore geometries – multiple compound curves/tangent segments, and inadvertent returns analysis. The previously-available Standard and Pro versions have now been merged into one bore planning software package, offering all capabilities required to perform advanced drill planning and design.