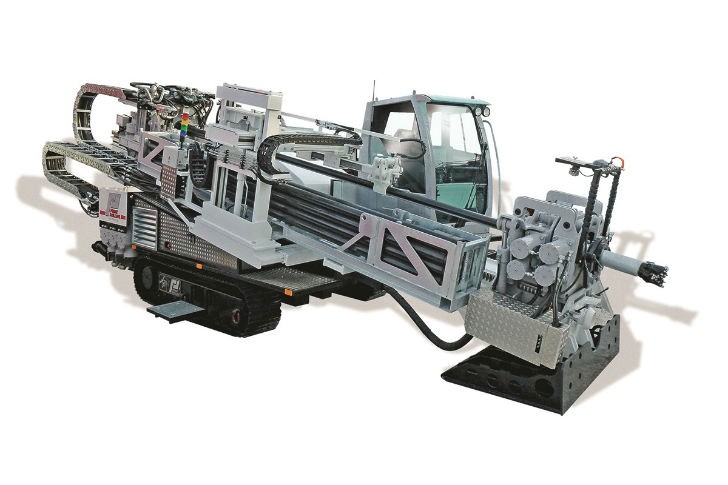 TT Technologies is now offering its latest Prime Drilling HDD drill rig with 135,000 pounds (600 kN) of pullback. The new Prime Drilling PD 60/30 is compact, yet powerful and technically advanced. Because the unit is self-contained, transport and set up times are greatly reduced. The unit features a specially-designed, space-saving, onboard high-pressure pump ideal for greater maneuverability and jobsite flexibility.
The Prime Drilling PD 60/30 is capable of drilling lengths up to 3,200 feet (1,000 m) with diameters up to 40 inches (1,000 mm). The unit is powered by a water-cooled Deutz diesel engine. A rack & pinion (RP) feed system powers the thrust and pullback functions of the hydraulically-powered rotary head.
The PD 60/30 can be equipped with semi-automatic drill rod magazines with 236-foot (72 m) or 98-foot (30 m) capacities. The control cabin is equipped with an ergonomically-designed seat, heating and radio. Air conditioning and drill data log system options are also available.
TT Technologies offers the latest line of Prime Drilling HDD small and midsize drill rigs ranging in size from 72,000 pounds through 225,000 pounds of pullback. All models incorporate crawler style undercarriage and feature an open centre hydraulic system with 100 percent of the oil filtered. TT Technologies also offers the complete line of Prime Drilling HDD maxi drill rigs ranging in size from 335,000 pounds through 1,300,000 pounds of pullback.