MC Series Push Camera
MC80 Manhole-To-Manhole Push System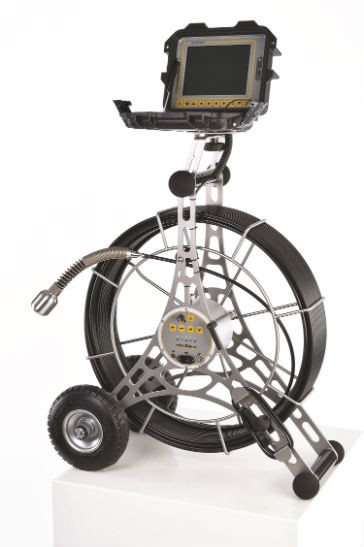 The latest push system to the Rausch MC Series push camera line is the MC80 push system. The system is designed for manhole-to-manhole inspection of mainline pipes from 4 inches (10 cm) to 16 inches (41 cm) in diameter and is outfitted with two wheels for easy handling.
This long-range push system features up to 425 feet (130 m) of 0.4 inch (11.2 mm) push cable. It is equipped with the KK55SL auto-upright camera and a centering kit for video inspection up to 16-inch (41 cm) pipe diameter. All systems come with a standard 512- Hz location sonde.
The cable is designed to enable extensive push lengths with the KK55SL camera to function as a cost effective video inspection tool. This system also features a mechanical drum brake, an on-screen distance counter, and an 8.4-inch (21 cm) sunlight-readable monitor with video, voice and photo recording and remote control.
The system features the longest cable length of any push system that Rausch offers.