CULTEC Launches new StormGenie Drawing Software For Streamlined Stormwater System Design
New Version Includes Added Drawing Capability from HydroCAD Chamber Wizard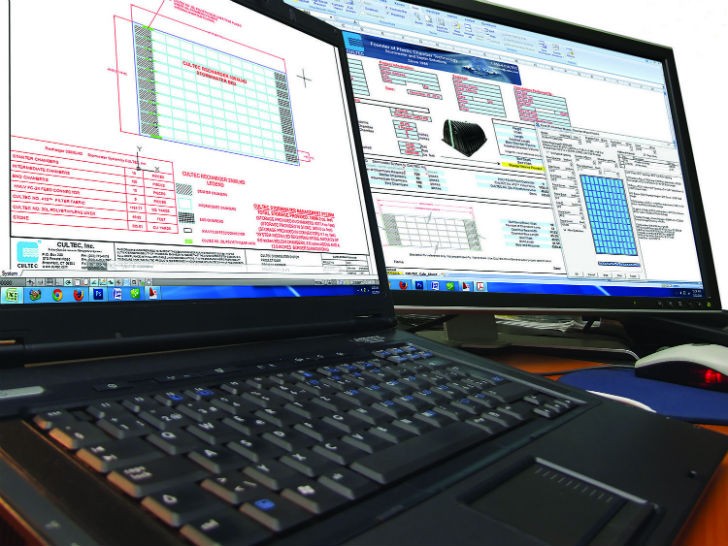 CULTEC, Inc. has released StormGenie v.2.5, the newest version of its automated drawing program. StormGenie is a convenient AutoCAD plug-in tool used by engineers, contractors and landscape architects to quickly create preliminary stormwater system proposals and final designs and generate project-specific drawings for the company's Contactor and Recharger stormwater chambers. The updated version of the software can now draw from both CULTEC's Stormwater Design Calculator and HydroCAD's Chamber Wizard.
Based on client preference, StormGenie can take information from either the Stormwater Design Calculator or HydroCAD's Chamber Wizard to create the proposed system in AutoCAD. The generated CAD drawing is fully functional and may be modified and incorporated into existing plans. StormGenie automatically generates CAD drawings that include project-specific designs, accurate center-to-center spacing and dimensional call-outs, a list of materials for easy take-offs and storage provided.
CULTEC's Stormwater Design Calculator is a Microsoft Excel spreadsheet used for designing the company's stormwater systems. It may be used as a stand-alone design tool to generate report outputs in both English and Metric. Based on design parameter input, the program calculates a list of materials for easy estimating, the bed area required, a breakdown of storage provided and a custom cross section detail.
Storage calculations are also easily generated using HydroCAD, a computer-aided design tool for modeling stormwater runoff. HydroCAD's Chamber Wizard produces storage calculations from CULTEC stormwater chambers included in the design library. In addition to providing similar calculations as the Stormwater Design Calculator, HydroCAD also routes the stormwater system for hydrology reporting, a design requirement for engineers.
Those without access to HydroCAD can choose to download the free HydroCAD CULTEC edition software, which will construct basic watershed models of up to 5-nodes, including complete storage, runoff and routing calculations. This edition only includes CULTEC products and can downloaded from www.cultec.com/hydrocaddownload.html.
At a minimum, clients must have Microsoft Excel 2002 or later and AutoCAD versions 2010 or later to run the CULTEC StormGenie program from the Stormwater Design Calculator files. If the client wishes to run the CULTEC StormGenie from HydroCAD Chamber Wizard .txt files, they must also have a version of HydroCAD. Full versions of HydroCAD are available for purchase from HydroCAD Software Solutions LLC at www.hydrocad.net or a free 5-node version of HydroCAD CULTEC edition can be downloaded at www.cultec.com/hydrocaddownload.html. StormGenie is available for download at www.cultec.com/stormgenie.html.