CUES Releases New MPlus+ XL w/ P&T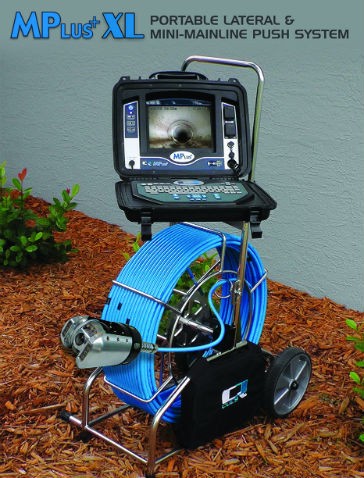 On the heels of the successful launch of the MPlus+ Lateral and Mini-Mainline Push System, CUES has released the new MPlus+ XL with P&T capabilities which offers the most flexible and feature packed mini-mainline push systems on the market. The modular design of the MPlus+ XL will now accommodate the most demanding users with P&T capabilities on the new XL Coiler configuration designed for larger pipeline applications up to 500ft.
The advanced MPlus+ XL system stands out by integrating all of the most sought after features including swappable camera heads, P&T Camera with 360 deg rotation and pan, video observation coding, observation coding interface and digital recording into an easy to use and intuitive package. This lightweight system includes large and durable wheels for easy portability and a balanced footprint for stability. Manufactured for rugged reliability and designed to handle rigorous field use, the MPlus+ XL is the most versatile Push system available in the market today.