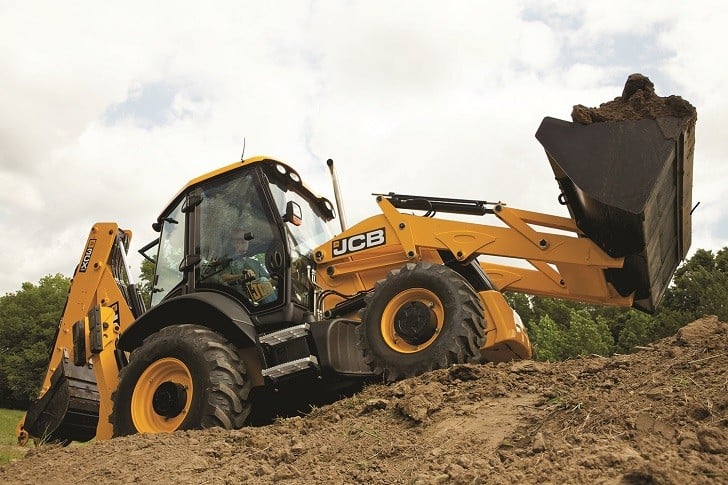 The Savannah-built 3CX model from JCB features a Tier 4 Final JCB Ecomax engine with no need for a DPF, Autocheck, LiveLink telematics standard for two years and a five-year warranty.
The 3CX-14 offers a new powershift transmission and an Advanced Easy Controls option, making it perfect for owner-operators and contractors looking for a premium cab with premium options without the additional cost of an SCR system.
JCB's 3CX-Supers are available in 14, 15 and 17 foot configurations. They will all feature a Tier 4 Final compliant engine offering 91 or 109 hp. The new machine now features a host of automation features, including Auto Smooth Ride System (SRS), Autothrottle, AutoDrive, Autoidle and Auto Check. Options available on JCB's Easy and Advanced Easy Control machines include Auto Stabilizers up (automatically raises and lowers engine RPM for faster cycle times) and AutoBoom lock (hydraulically locks the backhoe boom in any swing position).
A 5T lifting shackle and a front bumper protection kit are now standard across all 3CX-Supers.