JETSCAN MINI VIDEO NOZZLE
CAPTURES HD VIDEO FROM LINES AS SMALL AS 6 INCHES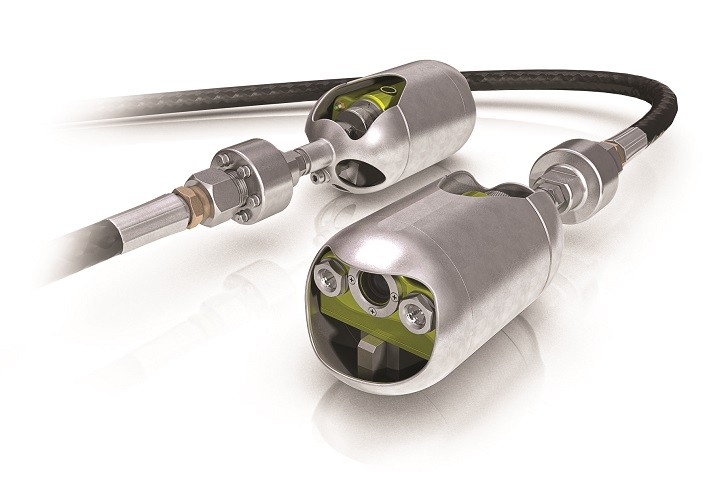 Deployed in pipes 6 to 10 inches in diameter, the JetScan Mini video nozzle gives sewer cleaning crews the visual feedback they need to select the proper tools, troubleshoot backups, identify buried safety hazards, and document successful cleaning. This simple, rugged device is affordable enough to put on every cleaning truck, yet captures valuable HD video footage from underground pipes for offline tablet viewing.
"When we launched the eight-inch JetScan last year, it represented a new paradigm for our market – rapid, cost-effective HD video without the need for a CCTV truck," says Richard Lindner, president of Envirosight. "The response was overwhelming. And now with JetScan Mini, regions where sub 8-inch is prevalent can achieve the same productivity, safety and efficiency."
As with the standard JetScan, the JetScan Mini records up to eight hours of 720p HD MPEG video to an onboard 32 GB SDHC memory card. The card is easily removed to view video on an iPad or other SDHC compatible device. Twin high-output LED lamps ensure bright, vivid footage, and rechargeable lithium-ion batteries provide up to four hours of continuous operation.
Company info
Related products