Prime Resins Unveils Inorganic Mineral Coating
Excellent Option for Municipal Water and Sewer Applications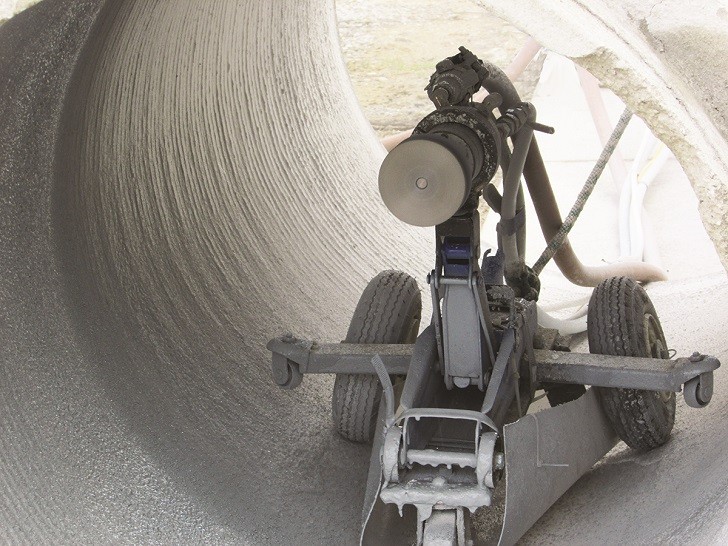 Prime Resins Inc. has introduced a new class of inorganic water- and mineral based coatings that provide corrosion and fire resistance protection on multiple surfaces.
Prime Coat 6000 Lining, Prime Coat 6100 Fire and Prime Coat 6200 Corrosion are spray-applied sustainable inorganic coatings with broad applications. Zero VOCs make these a good option for projects seeking LEED or similar certification. All three have a rapid set time and cure tack-free within five minutes, allowing for quick return to service turnaround.
Prime Coat 6000 Lining is proven to meet NSF/ANSI 61 standards for contact with potable water and is highly abrasion- and chemical-resistant, making it an excellent option for municipal water and sewer applications, water tank linings and the like. Its greatest advantages include:
Rapid set and cure time– tack free in five minutes – meaning a quick return to service;
Standard site and product preparation are needed; and
It can be spin cast in pipes as small as 18 inches.
Prime Coat 6100 Fire provides superior fire resistance protection when applied to a variety of surfaces. ASTM E84 testing proved zero flame spread, zero gas generation and zero smoke generation. Here again, zero VOCs make this product a good choice for interior applications and projects seeking clean building certification.
Company info
Related products