COBRA LOCK HDD PIPE SOLUTIONS FOR MUNICIPAL APPLICATIONS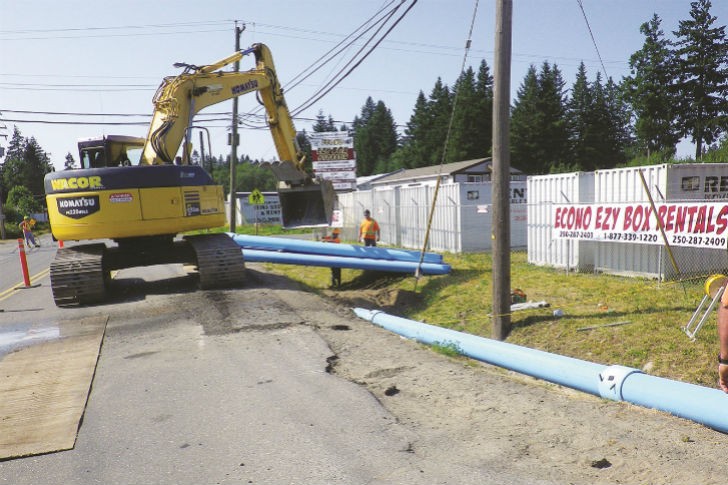 The Cobra Lock Horizontal Directional Drilling (HDD) Pipe Solutions is a nonmetallic PVC joint restraint system for use in a wide range of municipal applications. Easy to install, Cobra Lock reduces labour requirements, speeds installation time and minimizes disruptions to communities.
Benefits include:
Easy to assemble – machined grooves for easy alignment and precision
Reduces costs – eliminates costly concrete thrust blocks
Cost-effective and efficient – ease of handling and lighter weight means faster installations without the need for special equipment
Flexibility – available in 100 to 300 mm (4 to 12 inches) in Pressure Class 235 (DR18) in 6.1 metre (20-foot) lengths
Longer product life cycle – completely non-metallic and corrosion-resistant, it can easily outperform metal systems
Impact resistant – ruggedness of the system means less damage and waste
Improved performance – PVC construction provides a larger inside diameter versus PE Pipe for comparable products, while the joint achieves full strength in all weather conditions (no fusion required).