Winnipeg sewer cleaning company offers custom-fit solutions
Large diameter pipe cleaning is no easy task; it takes the right combination of experience, equipment and expertise to ensure a successful project. It is that spirit, ingenuity and dedication to research and development that is the backbone of the success of Uni-Jet Industrial Pipe Services.
Founded by Morris and Ursula Baziuk, the Winnipeg-based company has been in business for 36 years, providing hydro excavating, high-pressure cleaning, sewer cleaning/CCTV inspection, industrial plant cleaning, large-diameter pipe cleaning and asset management services to communities throughout Manitoba, Saskatchewan and Alberta since 1979.
Custom-built vehicles
Uni-Jet is equipped with a fleet of over 90 units to service its customers, including vacuum trucks, flusher trucks, camera vans and high pressure units. The majority of the work involves sewer cleaning and pipe inspection, but is complimented with hydro-excavating and industrial plant and mining cleaning during plant shut downs.
According to general manager Murray Rach, what sets Uni-Jet apart from its competitors is its ability to custom build equipment to suit local conditions and job requirements. "We've found the off-the-shelf trucks just don't work for our sewer conditions and climate here," he says. "We buy the cab and chassis and then we build our own auxiliary equipment suited to the climate and the known work conditions."
That's particularly true for large-diameter pipe cleaning, which has become one of Uni-Jet's specialties, because such jobs are difficult or impossible without custom-built equipment.
Says Rach: "We have attended numerous trade shows and have not found a manufacturer who builds a sewer flusher or vacuum truck to meet our requirements. We have units that are capable of 250 gpm at 2,200 psi and vacuum trucks with 20 cubic yards of capacity that separate the sewer grit while decanting the water back to the sewer continuously, ensuring we never have to shut down while vacuuming. A lot of R&D goes into it. We have full-time fabrication welders that build our trucks."
Taking on a new challenge
Uni-Jet's reputation for outside-the-box thinking has landed it some interesting – and tough – contracts. In 2006, the City of Edmonton was referred to Uni-Jet by a mutual client to clean a 12-foot-diameter manhole and 500 feet of 8-foot-diameter combined sewer that was 130 feet deep and packed full of fibrous debris. The sewer had been used as an offline storage reservoir for peak flows for 13 years, and the City needed to put the line into full time service. Upon arriving at site, it was discovered that the water and debris levels at the manhole were 108 feet from the riser, meaning 22 feet of water and debris needed to be removed just to get to the bottom of the manhole.
After trying a few different vacuuming and pumping options, the process changed to flushing and vacuuming the fibrous debris, using two high-volume flusher trucks equipped with a proprietary, custom-built nozzle and two vacuum trucks hooked to a vacuum tanker with 10-inch pipe. The vacuum pipe was attached to and controlled by a crane truck, while a remote-controlled CCTV camera was lowered into the manhole to monitor and direct the vacuuming operations. This process proved to be successful, and the manhole along with the 500 feet of sewer were cleaned in 14 days, resulting in 350 cubic yards of material removed and 350,000 gallons of water decanted back into another sewer. Uni-Jet returned in 2007 with a custom built hose reel to finish cleaning the remainder of the 2,500-metre line that featured some manholes spaced 1,200 metres apart.
While large diameter cleaning is what drives their innovation, sewer cleaning and CCTV inspection has been a part of Uni-Jet's business from the beginning. Today, Uni-Jet performs 150,000 to 200,000 metres of sewer cleaning and inspection every year for municipal and private clients in Manitoba, the Prairies and beyond. Uni-Jet televises and provides video and coding to the customers specifications in either WRc3 or NASSCO PACP / MACP coding standards. The company is currently working on a contract to clean and inspect 121,000 metres of sewer for the City of Winnipeg.
"We've found the offthe- shelf trucks just don't work for our sewer conditions and climate here. We buy the cab and chassis and then we build our own auxiliary equipment suited to the climate and the known work conditions." MURRAY RACH, GENERAL MANAGER, UNI-JET
The majority of the CCTV inspection work Uni-Jet undertakes is to obtain data for their client's asset management programs. While other tools exist for performing sewer inspections, CCTV is still the leader in inspection technologies, and the most effective way to assess the overall condition of sewer infrastructure.
"We perform the cleaning and inspection and code the inspections to whatever the client's standards are. That data is put into their GIS or their asset management system, and becomes the baseline of their data for knowing where and when they need to spend money on their sewer infrastructure, be it now or 10 years from now," says Shane Cooper, a project manager involved with business development. "It is certainly not a new concept, but many municipalities are just beginning to see the benefit of these inspections as part of their overall asset management programs. The inspection provides visual evidence of the problem, and can assist in selecting the right rehabilitation method for the sewer segment.
"Most of the general public, they see roads, they see buildings, and they see what is on the surface," he adds. "But often there is no consideration for what is happening underground, which may potentially be contributing to the problems on the surface."
Related Articles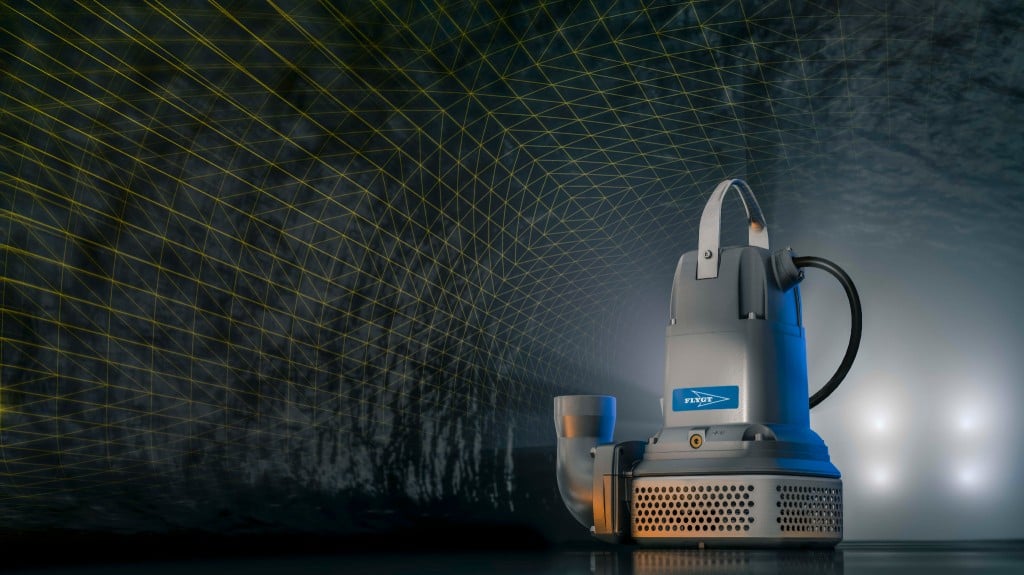 Intelligent Xylem dewatering pump delivers 60 percent energy savings