US Radar Adds Automated Features To New Version 5.0 Of Ground-Penetrating Radar Software
Automatic Gain Control Increases Accuracy for Less-experienced Users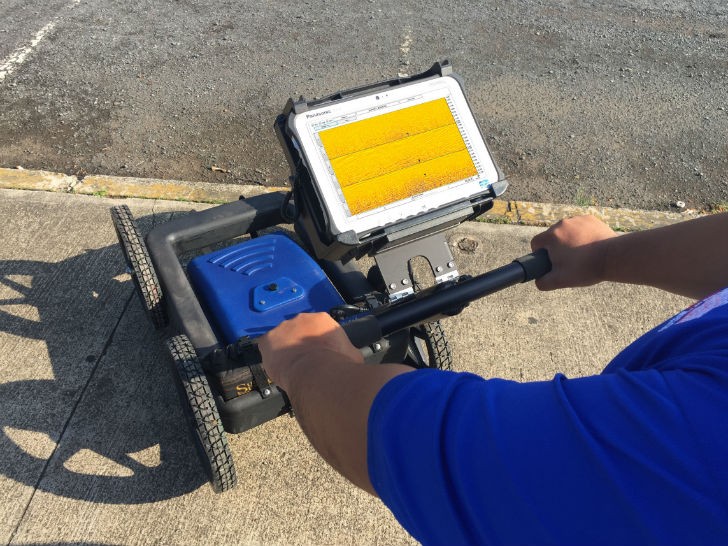 US Radar Inc., has introduced Version 5.0 of its Seeker acquisition software which automates several key capabilities to help assure the accuracy of US Radar ground-penetrating radar (GPR) systems.
Seeker 5.0 simplifies use of both the software and the GPR equipment by automating several crucial settings such as gain control, which adjusts the gain of the radar signal to enhance underground target identification and layer tracing. Seeker 5.0 also automatically recognizes and confirms the GPR system's antenna and configures antenna-specific settings such as depth range and encoder interval.
"By automating the most important settings, we've made Seeker 5.0 much easier to use accurately and productively," said Matt Keys, US Radar system engineer. "Correctly setting the gain level takes experience, especially continuing to adjust it while using the GPR system. Automatic gain control is especially helpful to simplify and streamline the process for GPR operators at any level of expertise."
Keys said the software also includes an industry-exclusive override capability to enable experienced operators to manually set gain levels.
Regarding the software's new automatic antenna settings, Keys noted, "In previous versions, the operator had to know which antenna the system was using and then manually enter the settings to enable the use of the specific antenna model. The new software takes the guesswork out of this process by automatically recognizing the antenna and accurately establishing all the proper settings, which reduces the opportunity for errors."
Heart of the GPR System
US Radar's Seeker Acquisition Software is included with each of the company's GPR units. The software provides a wide range of capabilities, beginning with its user-friendly, graphical display of data that presents clear, color-coded imagery making target recognition easy and accurate.
In addition to automatic gain-control and antenna set-up capabilities, the software offers such features as soil condition calibration, geo-positioning and backtracking, data recording and storage, distance measurement, and highlighting and annotating specific locations, positions and depths.
Seeker software is compatible with a wide variety of complementary software applications, including 3-D rendering, image processing, topography and mapping, animation, data-filtering and various data importing and exporting utilities.