The Productivity Imperative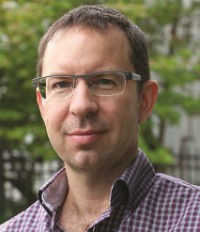 Our September / October issue's focus on horizontal directional drilling had me thinking a lot about productivity – specifically, how utility contractors can become more productive on the jobsite and in the back office. Those in the drilling business know that using the right equipment for whatever application the winning bid demands, can mean the difference between a job characterized by unnecessary downtime and money wasted, versus one that ticks along according to plan and budget.
A few months ago the subject of productivity was front and centre at a two-day media event at Vermeer in Pella, Iowa. The manufacturer of directional drills and other construction equipment gave trade press editors like myself a sneak preview of their new suite of InSite Productivity Tools (see article on page 18).
The rationale for InSite is fundamental, because it signals a growing shift in this industry towards looking beyond the equipment for productivity gains. The equipment is important, but equally critical is the process that goes on behind the scenes. (i.e. the way the bore is planned, mapped, executed and billed.) It's also becoming increasingly crucial to have computer software in place that allows information to be easily shared between contractors and owners, who are demanding more complete and accurate records of each job.
It all seems pretty bread and butter. What contractor wouldn't want to take a look at ways to make their drilling business more productive? But there is something more base going on here, something that cuts to the core, the very survival of a contractor's business. At the Vermeer event, presenter Chris Daum revealed a slide showing that the average pretax profit margin of a utility contractor in the United States is between 3.5 and 4 percent. Compared to other industries, that's pretty low. Technology (think big companies like Microsoft and Cisco Systems) averages 21 percent, services like doctors and lawyers have 16 percent margins, and public utilities, for whom drilling contractors often work, have pretax margins of 15 percent. Consider this: That 3.5 to 4 percent is the most profitable sector of the U.S. construction industry! Most utility contractors, especially those on the municipal construction side, are earning way less, maybe 1 to 2 percent. (The highest margins for utility contractors are in the power transmission end of the business.)
Daum, the president and senior managing director at FMI Capital Advisors, said a contractor has two ways to improve his bottom line: he can either get more work and add more revenue; or lower his costs and become more productive, on the same amount of volume. He showed a series of compelling slides demonstrating the benefits of the latter over the former. In the first case study, a contractor with revenues of $50 million tries to increase profitability by adding 10 percent more revenue. Getting more jobs isn't easy because utility work tends to be local with a limited number of customers, but let's say he's able to do it. More work means higher operating expenses and results in increased pre-tax income of just $300,000.
In the second case, a contractor wants to make more money by being more productive. Here the contractor gains 5 percent productivity, say through better use of labour and equipment. Operating expenses stay the same (he's doing the same amount of work) but gross profit jumps from $9 million to $10.435 million, resulting in an increase of $1.435 million to the bottom line! This example clearly shows that a contractor is usually better off being more productive, than by adding revenues, making product innovations like InSite especially important in this industry, where margins are so tight. "The name of the game for a contractor is to know your costs, control your costs and manage your productivity," says Daum.
Productivity. It seems self-evident but it really can't be stressed enough. Back to Vermeer and InSite, it seems the bores of the future will all be done with a high degree of back-office planning and the use of electronic tools at the jobsite. Those that embrace this technology shift will likely find themselves in a position to be more productive, win more bids and make more money. Late adopters or those that prefer to do things the traditional way may also succeed, but could find themselves doing the kind of math that Daum had us do. Being productive is more than a cliché; in utility contracting, it can mean the difference between a very profitable business or one that just scrapes by. Which would you prefer to be?
Related Articles
As one of the latest models in the R2-Series excavator lineup, the Bobcat® E88 delivers durability, performance and quality for more productivity. Technically speaking, it's a compact machine, but it brings big performance with its redesigned engine and optimized lift performance, plus undercarriage and counterweight improvements. All these enhancements make this excavator one of the highest-performing models in its size class. With impressive over-the-side lift capacity, you can dig with greater confidence over the side of the machine. Put it to the test against similar models from other manufacturers. You'll see that the E88 can outwork the competition.