How low-impact spray lining technology can protect your assets

When Eric Wood invented Cured- In-Place-Pipe (CIPP) liners in 1971, his revolutionary rehabilitation faced its fair share of pessimism and resistance. The thought of being able to create a functional, structural and lasting repair to an existing buried pipe without excavation was met with skepticism.
CIPP liners use resin-impregnated felt or fibreglass that is "cured-in-place" using heat from sources such as steam, water or ultra-violet light. The end result is a seamless, jointless, pipe-within-a-pipe for infiltration and exfiltration control, corrosion resistance and structural rehabilitation.
From CIPP's inception, with a lot of effort and educating, Wood's technology has become widely accepted as a preferred maintenance and rehabilitation method for water and wastewater pipes. CIPP technology is no longer limited to short pipe sections in gravity pipes. Private and public asset owners, without demolition or excavation, can rehabilitate every section of linked pipe beginning on the 10th floor office kitchen, down the walls and through the street, into the treatment plant and out through a discharge or even back into pressurized water mains.
CIPP technology cannot efficiently and effectively be used in every situation, but luckily CIPP lining has also inspired the invention of many other incredible peripheral technologies, products and services along the way. One of these technologies is polyurethane spray lining.
Like CIPP, polyurethane spray liners' end result is a seamless, jointless barrier great for stopping inflow and infiltration (I&I), exfiltration and corrosion resistance to chemicals such as hydrogen sulphide (H2S), road salts, chlorine, sulphuric acid and more. Unlike CIPP, polyurethane spray liners can quickly and easily conform to any shape.
Polyurethanes can be formulated differently, and slight alterations in chemistry can produce radically different end products. Polyurethane liners can be "elastomeric," which are flexible liners that can bend and stretch out as the host material expands and moves. "Semi-rigid" liners offer slight structural enhancement while still being flexible, but still rely on the existing structures strength, as well as the bond to the substrate for the liner to function. There are even full "structural" liners.
Enhance structural integrity
Some structural liners, such as Sprayroq's SprayWall, attain strength figures two and three times higher than that of non-reinforced CIPP. These true structural liners are used to restore or even enhance structural integrity on old or new concrete, fibreglass, masonry, ferrous and non-ferrous metal structures without digging.
Structural liners with ASTM proven third party verified physical characteristic allow ASTM formulas to be used to produce five, 10, 25 and 50-year designs (or anywhere in between) with a safety factor of two. These ASTM design protocols can be used to engineer design thicknesses that do not rely on the existing strength of the structure or any adhesion to it. Using the same ASTM F1216 design specifications that are standard in almost all CIPP applications, engineers can produce and stamp a design specifically formulated from your specific asset conditions.
Liquid to gel in less than 10 seconds
Another unique benefit of using polyurethane liners is the quick cure properties. Polyurethanes can go from a liquid to a solid or "gel" in less than 10 seconds. This quick gel time allows the product to be built up to thicknesses over 25.4 millimetres (1 inch) in a single application and be returned to service in 30 to 60 minutes after spraying is complete.
Polyurethane technology offers asset owners the ability to have an engineered and stamped 50-year ASTM design coating thickness applied to failing structure and have the end result be a monolithic, homogenous infiltration and corrosion barrier. All of this can be applied and allow the asset to be returned to service in the same day.
Polyurethane lining technology has been used to rehabilitate over a half million structures throughout North America since 1990, with over 300,000 being structural rehabilitations. Application possibilities are seemingly endless with polyurethanes currently being used on structures from manholes, lift stations, pipes and tunnels, to marina dock floats, electrical vaults, large clarifiers, digesters and even new development infrastructure.
Related Articles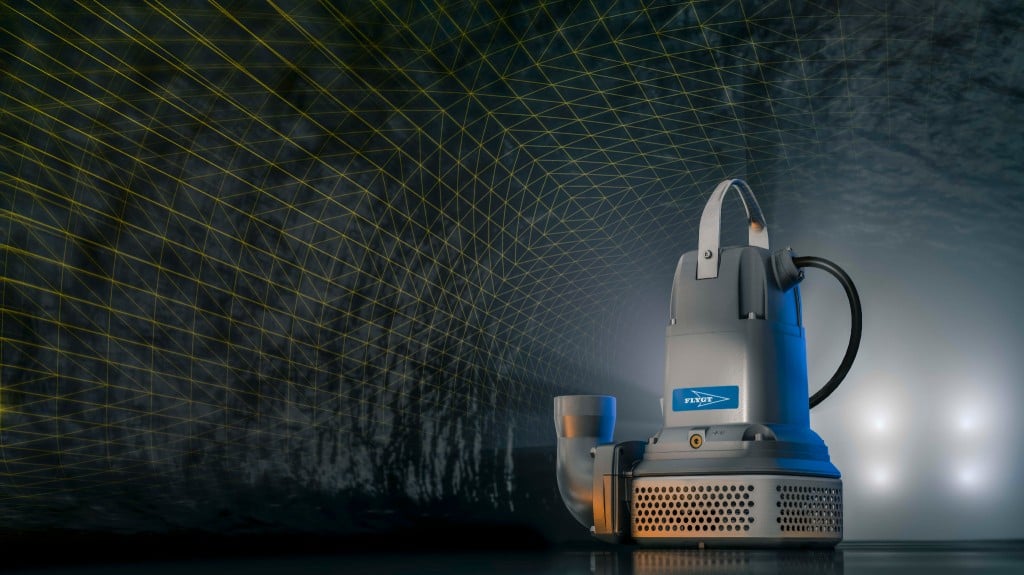 Intelligent Xylem dewatering pump delivers 60 percent energy savings