GSSI to Host Advanced GPR Interpretation Course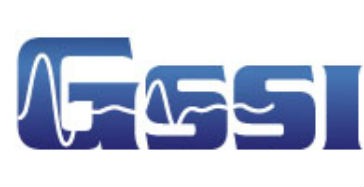 GSSI, a manufacturer of ground penetrating radar (GPR) equipment, will host a 3-day advanced GPR interpretation course at its brand new training facility in Nashua, New Hampshire. The course will be held October 23-25, 2015. It will be led by world-renowned GPR expert Dr. Larry B. Conyers, Professor of Anthropology at the University of Denver, along with GSSI training professionals. Users will learn about techniques and best practices for GPR data interpretation, trouble-shooting data quality issues in the field, and post-processing. Attendees will also receive an overview of GPR theory and data processing using RADAN software.
Ideal for those interpreting GPR data in archaeology, environmental sciences, geology, structural engineering, and utility locating, the course is tailored for users with at least one year of GPR field experience.
Training will take place in GSSI's training and test facility, which includes an extensive indoor test area, with a large underground pit that emulates sub-surface utilities and geophysical features. The hands-on course will include case studies from a variety of applications and plenty of time to review individual participants' data challenges.
Training facilitator Dr. Larry B. Conyers is the foremost archaeological GPR practitioner in the United States. He literally wrote the book (actually, six of them) on ground-penetrating radar for archaeology, along with at least a hundred journal articles and book chapters covering theory, method, data interpretation and analysis, with many examples from sites all over the world. Dr. Conyers has worked on archaeological ground-penetrating radar projects in Central and South America, Asia, Europe, Hawaii, and many areas of the continental United States. Much of his work is sponsored by the National Center for Preservation Technology and Training (NCPTT), which is under the aegis of the National Park Service. Dr. Conyers also developed several software programs for analyzing GPR data and is an expert
For registration and agenda information, contact Sara Gale at [email protected] or call 603-681-2059