SMART WATER MAPPING CLOUD SOFTWARE
NEW FEATURES REDUCE WATER ASSET REPAIR TIME AND COST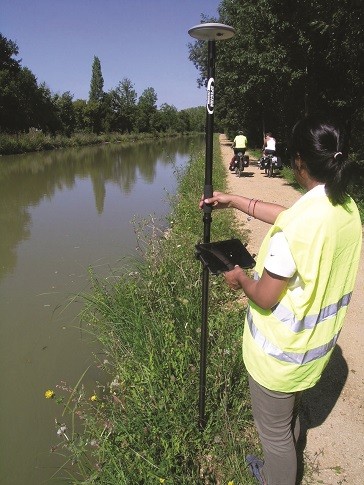 Trimble introduced the latest version of its smart water mapping and work management cloud software – Trimble Unity version 2.0. The version adds new capabilities to support complex water, wastewater and stormwater industry asset maintenance planning and work execution workflows, support for Bring Your Own Device (BYOD) GNSS mapping receivers for smart devices and cloud-based single sign-on integration with Esri ArcGIS Online.
Trimble Unity version 2.0 features advanced asset maintenance capabilities that allow utility customers to quickly search and group various types of utility assets, including meters, pipelines, valves and hydrants, into prioritized collections of work that can be easily assigned to crews for completion. The new features enable utilities to reduce the time and cost associated with water asset repair and installation work.
Version 2.0 adds support for the latest Trimble and Spectra Precision BYOD GNSS mapping receivers to provide customers with new options for mapping and locating utility assets and keeping their GIS up-to-date and accurate using iOS, Android or Windows mobile handhelds, smart phones and tablets.