VAC-A-TEE TRENCHLESS CLEANOUT SYSTEM MEETS NEW NORTH AMERICAN STANDARDS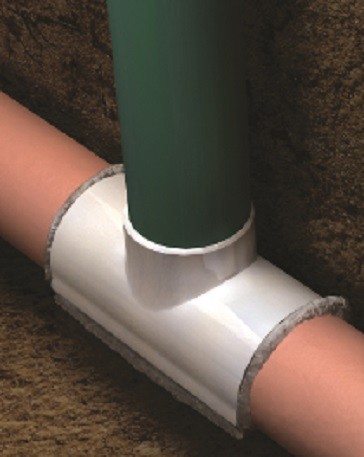 The VAC-A-TEE Trenchless Cleanout System now meets the newly published ASTM F3097-15 Standard. ASTM Standards are used by specifying engineers in North America to provide guidelines that ensure the optimum results for a given product or procedure. These standards are often adopted into project specifications to describe installation methods, materials, testing procedures, and a minimum level of quality for products and a specific scope of work.
ASTM F3097-15 is a standard practice for installation of an outside sewer service cleanout through a minimally invasive small bore created by a vacuum excavator. The process begins with locating the service lateral pipe by use of a locatable sewer camera that is robotically launched from the main pipe. Once the lateral pipe is exposed, a self-clamping saddle is prepared with a special adhesive and lowered into the small diameter bore hole until it contacts the lateral sewer service pipe; a downward force is applied to the riser pipe causing the side walls of the saddle to spread and encompass more than 50 percent of the host pipe.