HammerHead Equipment Same Path Technology for Gas Line Slitting on Display at ICUEE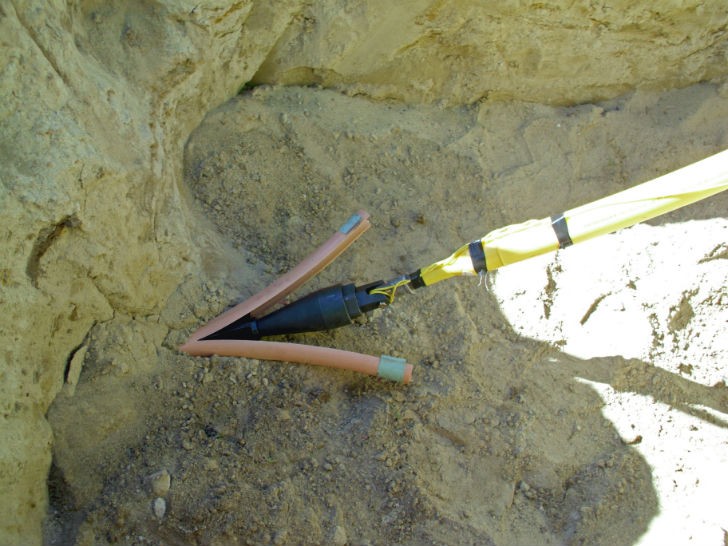 Simultaneously decommission and replace – even upsize – existing gas line mains and services safer, faster and more economically using Same Path pipe slitting products from HammerHead Trenchless Equipment. Used together with HydroGuide winches, breakaway pin kits and the Subsite locator, the unique new Same Path tooling offers the utility industry next-generation pipe-slitting solutions. All are available through HammerHead Trenchless Equipment.
Same Path tooling utilizes 3-ton to 20-ton winches to slit and replace ½-inch to 4-inch-diameter runs of PVC, HDPE, MDPE and Aldyl-A, reducing the risk of damage to adjacent utilities posed by other techniques.
Years of collaborative engineering and field testing between HammerHead Trenchless Equipment and the country's largest gas line installer have resulted in Same Path tooling's unique design. Same Path slitting head and expander pairings are less than half the length of bursting tools used to slit pipe. The slitting head and expander also remain free to pivot while moving. The combination of short length and flexible connection means the Same Path slitting process always follows exactly in the path of the in situ pipe – regardless of meandering bends common in plastic gas pipe installations. Same Path technology almost completely eliminates the risk of wedging, which otherwise requires unplanned excavation mid run.
The slitting head's four blades protrude only enough to effectively slice the pipe, reducing the risk of damage to adjacent utilities, even in congested easements.
The efficiency of the Same Path process means much less force is required for slitting pipe, even while simultaneously drawing replacement pipe. Because the Same Path pipe slitting process uses a cable winch, it is also much faster than horizontal drills or rod-pulling machines. Runs of up to 400 feet have been completed in as little as 15 minutes using Same Path technology.
Breakaway pin kits that will not allow pull force to exceed the rated tensile strength of product pipe.
When excavation is necessary, Subsite locators are an invaluable tool to help determine exactly where to dig – and where not to.
Optional electrical strike identification devices (ESID) are also available for HydroGuide winches. An ESID instantly alerts the operator that the tooling has contacted a live electric line, prompting them to take appropriate emergency actions.
Alan Goodman, national sales manager for HammerHead Trenchless Equipment, said, "The advances made with the introduction of Same Path technology are key to next-generation pipe slitting. Same Path effectively reduces the risk of damage to existing utilities while replacing plastic pipe. Doing this for copper and steel pipe is the next step. That's coming."
HammerHead will be exhibiting this product at booth # K-265 at ICUEE 2015.