Subsite Electronics 2450GR Ground Penetrating Radar System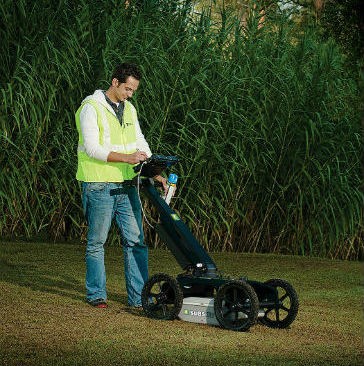 Designed for contractors and utility engineers, the Subsite Electronics 2450GR ground penetrating radar system is instrumental in utility mapping efforts.
Ideal for urban planning, void and sinkhole detection, concrete detection and locating underground storage tanks – the 2450GR locates cables and metallic and non-metallic pipes in one pass at depths of up to 19.7 feet (6 m and provides fast, clear images with its 5.6 mph (9 km/h) survey speed and digitally controlled radar. With its dual-frequency antenna, operators can see both deep and shallow objects simultaneously.