800 swimming pools of sewage still flowing into Hamilton Harbour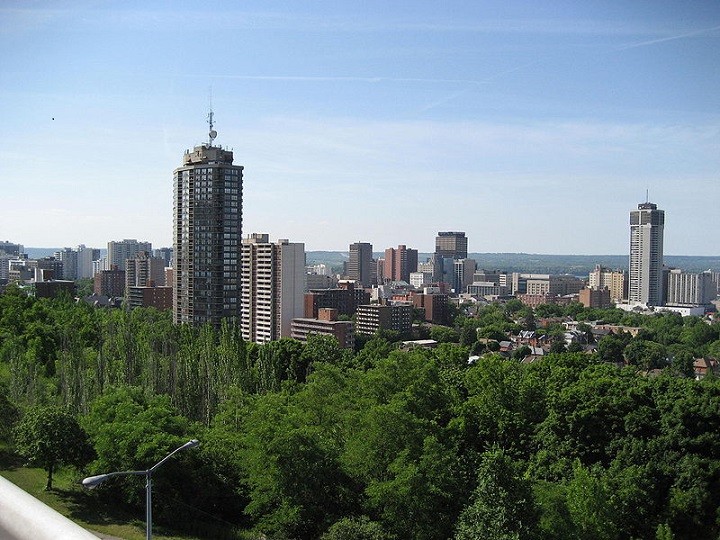 An excess of storm water inflows into Hamilton's sewage treatment plant has resulted in a picture nobody wants to think about: the equivalent of 800 swimming pools of sewage dumped into Hamilton Harbour, or 336 million individual flushes.
The distasteful image comes courtesy of The Hamilton Spectator, which ran a story earlier this month documenting the Ontario city's battle to contain sewage overflows. In it, the Spectator notes that Hamilton has spent $120 million since 1987 on nine storage tanks that have been built to capture storm sewage that the treatment plant is unable to handle.
While the amount of overflowing sewage is bad, it's better than in previous years. Ten years ago "horrible black oozing blooms" of algae formed at the outlet of Red Hill Creek to the harbour, according to an account from one resident, forcing the city to suck up 38,000 litres of stinky sludge. In 2013 2.1 million cubic metres "bypassed" the plant, meaning it received partial treatment before ending up in the harbour. The following year only 1.3 million cubic metres was discharged to the environment, while in 2015, the plant bypass amounted to just 741,000 cubic metres, according to sewage overflow statistics provided by the Spectator.
Like other large cities, Hamilton's sewage overflow troubles stem from a combination of intense rain events and a number of combined sewers which collect both wastewater and storm water and convey it for treatment. The good news is that Hamilton's Woodward treatment plant by the end of the year should be able to handle both bigger storms, and will double treatment capacity, thanks to a $45 million expansion plus $30 million worth of sewer monitoring equipment. Treatment upgrades are also expected by 2020, notes the Spectator.