Promises, promises...
Will the new Liberal government deliver on infrastructure?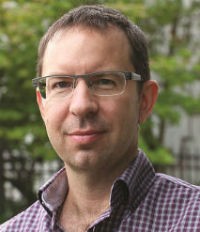 Happily for Canadian underground infrastructure, the recent change of government could mean a plethora of new spending that translates into more work for municipalities, contractors, engineers and equipment manufacturers.
It certainly was a good day for below-ground construction, as well as surface construction including road building and open cut excavation, when Liberal Party leader Justin Trudeau (it still sounds odd saying Prime Minister Justin Trudeau) promised during a campaign stop in Ontario to spend $125 billion over the next decade on infrastructure.
Now that the Liberals have won power, though, how likely is it that they will be able to address the "infrastructure deficit," which according to the Federation of Canadian Municipalities, runs in the neighbourhood of $123 billion? That's the amount required to bring the country's roads and bridges, waste management systems, and wastewater/stormwater infrastructure back to an acceptable condition after decades of under-investment.
The question is actually misleading because it assumes that the federal government is responsible for replacing all those crumbling pipes, bridge abutments, transfer stations and other essential facilities. This in fact is not the case.
While the feds in the 1950s used to own most of Canadian public capital stock, the percentage has diminished to around 13 percent, according to a 2013 study by the Canadian Centre for Policy Alternatives. Now, it is local governments that are responsible for nearly half of all roads and infrastructure. The federal government also spends less than it used to on infrastructure. In the '50s, Ottawa spent over 3 percent of GDP on infrastructure, but by 1979 the percentage of infrastructure spending by GDP had dropped to 0.4 percent, the CBC reported recently. In other words, the federal government has downloaded both the responsibility and the costs of replacing aging infrastructure to municipalities.
To properly address Canada's infrastructure deficit will require more creative thinking by Ottawa than simply writing a bunch of cheques.
Canadian mayors say that more money is certainly welcome, but it is less meaningful if the revenue cannot be counted on for planning infrastructure projects that take years – and sometimes decades – to complete. Unlike the feds and the provinces, cities lack the taxing power needed to fund major transit and highway upgrades and the like, leaving them often with no other option than to form public-private partnerships (P3s) to get the projects done.
So unless changes are made to the way infrastructure is owned and paid for, the effects of the Liberals' infrastructure spending spree (assuming they can find the money, which is still a big IF in the current era of low commodity prices and economic growth) are more likely to be short-term. The Conference Board of Canada estimates that for every $1 billion in infrastructure spending, 167,000 jobs are created annually. No-one is going to discount the benefits of infrastructure spending on employment and the increase in business activity that can result, but one should be careful in thinking that throwing a lot of money at the problem will solve it. To properly address Canada's infrastructure deficit will require more creative thinking by Ottawa than simply writing a bunch of cheques.
Do you have a comment on this column or any other article in CUI? Call or email the Editor, Andrew Topf: 604-291-9900 ext. 325; [email protected]