New Refuse-to-Fuse Victaulic style 905 coupling
Eliminates the need for fusing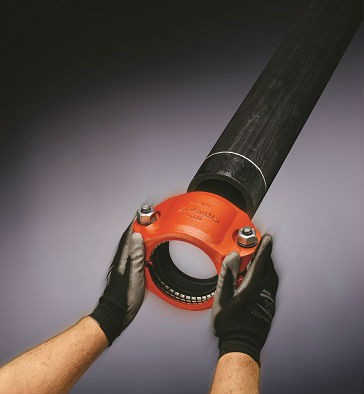 Up to 10 times faster than traditional fusing, the Victaulic Style 905 Refuse-to-Fuse HDPE coupling installs without the need to disassemble the coupling.
The product can be properly installed using an impact gun or standard socket wrench with no special training or regular certification needed.
Weather is not a factor and no tents are required. No heating or cooling time is required and the product can be installed on new, used or dirty pipe.
The Style 905 coupling, available in two to six-inch sizes, meets or exceeds the rating of the pipe.