Delta 500 All Terrain
​New high-performance butt fusion machine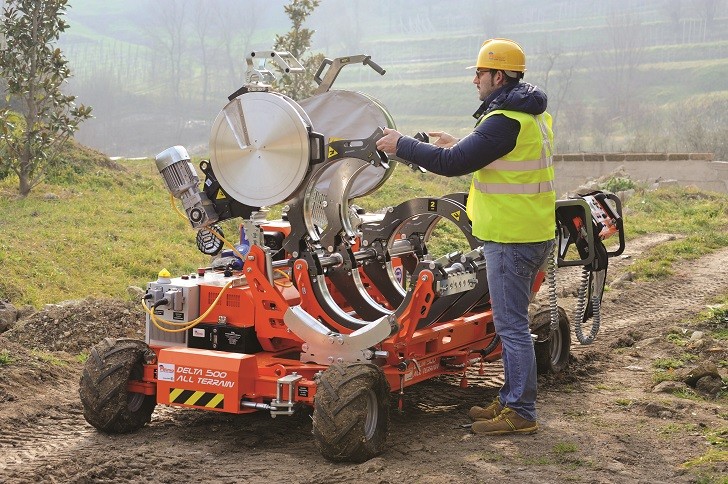 RITMO S.P.A introduces the Delta 500 All Terrain, a new butt fusion machine. The Delta 500 All Terrain is powered by a low-vibration diesel engine that can be powered using 230V three-phase 50/60 Hz. It is equipped with front steering wheels and rear traction.
Built according to ISO 21307 Single High Pressure standard (saves up to 60 percent of time compared to the ISO 21307 Single Low Pressure standard), the machine is suitable for the fusion of pressure pipes (HDPE, PP), for the conduction of water, gas and other fluids from 6-inch to 20- inch IPS, and able to weld fittings such as elbows, tees, Y-branches and flange necks.
The fusion cycle is automated thanks to Easy Life software. The electronic system guarantees the continuous repetition of the fusion cycles and the automatic control of the preset parameters, therefore the operator needs only to validate the welding phases. The Easy Life system includes datalogging and can store up to 4,000 welding cycles and sum them up into a PDF file. The control panel is intuitive, with a large graphic display, and includes a GPS system for traceability.
Company info
Related products