Inspection Crawler System
Can penetrate up to one kilometre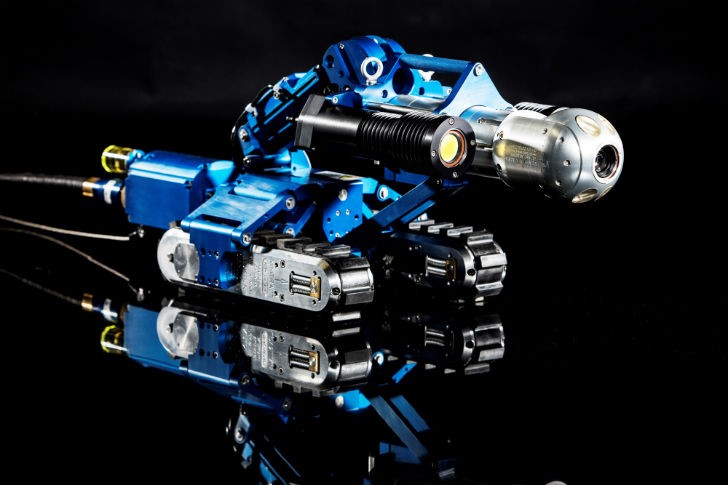 For pipe diameters 6 to 12 inches using the inline version or 12 inches and greater for the parallel chassis, the Versatrax 150 Mark II is capable of penetrating as far as one kilometre in a single deployment, more than 540 metres further than the standard Versatrax 150 pipe inspection vehicle.
Powered by high-voltage Minitracs and guided by two powerful 901 lights, the Versatrax 150 Mark II features an automatic (or manual) camera raise for pipes larger than 12 inches in diameter, as well as support for high-definition video displayed in real time back to the operator. Inuktun's Versatrax 300 system, which employs a two-kilometre range, is available for rental.
"A one-kilometre vehicle in its own right is remarkable," says Colin Dobell, Inuktun president and CEO. "A two-kilometre tethered crawler is a world beater, and having it available for rent is, I believe, unique in the world."
Along with quality visual inspection and long range capability, underground construction contractors, public works managers, urban planners and consultants will also appreciate that the Versatrax 150 Mark II or Versatrax 300 can be easily integrated with laser profilers, sonar and chemical sensors, among other measuring devices.
Company info
Related products