Terramac Introduces RT9
Customized with digger derrick for utility applications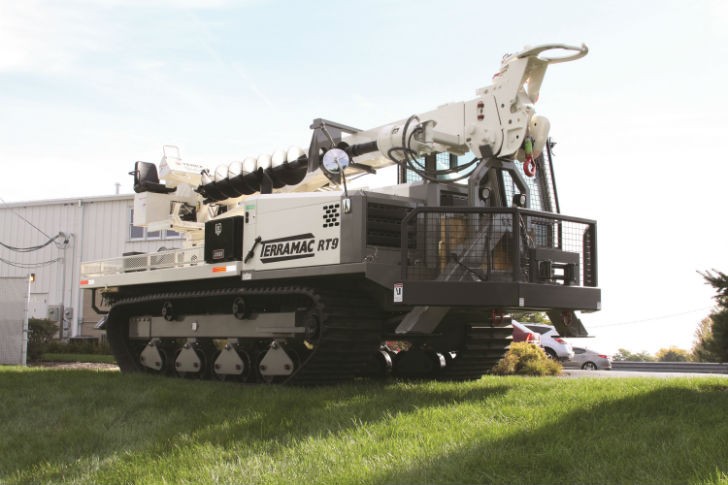 Terramac, well-known for its RT9 and new RT14 units that accommodate a wide variety of support equipment, released its latest customization at ICUEE, which included the installation of a digger derrick on its RT9 model.
Digger derricks are one of the most used and versatile tools in the utility industry. In order to tackle a myriad of tasks that include digging holes, lifting/setting poles, turning screw anchors and setting transformers, the vehicle a digger derrick is mounted on must be just as adaptable as the attachment itself. The new Terramac RT9 with digger derrick specialty unit is an all-terrain vehicle that takes versatility on utility jobsites to a new level, says Terramac.
The greatest feature that sets the RT9 apart from other utility vehicles is its rubber tracks. As opposed to wheels, the RT9's rubber tracks make it ideal for utility jobs that require digging and setting poles in remote, hard-to-reach locations. Terramac's rubber track technology allows the RT9 to easily operate on loose and wet ground conditions and its low ground pressure provides the additional traction needed to climb over steep terrains. Additionally, the RT9 is the largest mid-size rubber track carrier that does not require special oversize permitting, making transportation of the machine hassle-free.